Everywhere around the world, we can see many different kinds of beautiful flowers. I believe that most individual have their own favorite flower. We even grow them in our backyards.
As I grow in here in La Trinidad, a place where almost all of the flowers in the Philippines came from, I got to know different names of the flowers. Some of my favorites are:
See Also: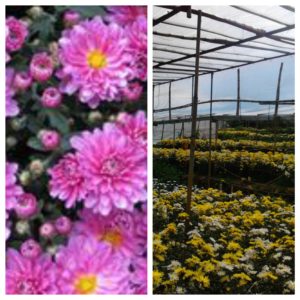 WHAT ARE THE SIGNIFICANCE OF FLOWERS TO PEOPLE?
Flowers can be a sign of love, caring, remembrance, and friendship. This coming month of February, which is said to be the month of LOVE, everyone is preparing for material things as a present to their loved ones. Flower is one of the things we think is good to be used as a sign of our feelings towards others.
In the market, flowers are bought in high prizes because of its beauty. People buy flowers for decorations. Other religious groups see flowers as an important thing during ceremonies like mass, weddings, baptismal, or any other religious ceremony.
Flowers are also known because of its practical uses. Flowers are also considered to be one of the important ingredients to any cosmetics, perfumes and other beauty products. Do you know that flowers can also use to make medicines? The rosy periwinkle, a kind of flower that is studied by science to be used in making medicine that can cure blood disease and leukemia.
One time, during my college days, my instructor said that some flowers could be eaten. Of course, we got curious if what flower is considered to be food. And he said, "Anyone of us probably has eaten flowers like cauliflower and broccoli." Absolutely! Those are flowers and I ate them because my father sometimes plants vegetables in his farm. Yes! That's how important flower is, they can be eaten. Some restaurants and other people add petals of flowers to their salads. I did some research one time and I was so impressed on how people come up with making jelly or tea using rose flowers. Some countries also make wine out of dandelions.
Other importance of flower is that they became fruit and it will serve as a food to us. Even cactus flowers and fruits can be eaten also. In fact, there would be no fruit if there were no flower. So, every time that we eat grapes, melon, mango, apple and any fruit, put in mind that they are from flowers. That's what flower is.
Anyways, we can enjoy flowers even without using them. Their different wonderful colors and shapes or even their aromatic smell are just enough for us to enjoy flowers.
How about you, do you find flowers helpful to you? Do you have a favorite flower that you grow at home?