If you are a shopping junkie then we got something very special for you today. There are lots of ways to make money online but most of them are really dull and boring. So after sometimes most of the people stop using that method.
However, there are a few ways which are creative enough to keep you going for long and one such way is writing reviews.
You write your experience about products which you have used and get paid for it. And the best thing is that you can be completely honest while writing such reviews.
This is great for people who love shopping, you can shop as much as you want and use those products. Once you are bored with them, you can write about them, get paid, and then buy new things from that money to restart this cycle.
That why today we have brought you a list of top nine websites to earn money by writing reviews.
Earn money by writing reviews
1. Review Stream
Review Stream is one of the most popular paid review websites when it comes to multiple product categories.
You can choose from categories like software, electronics, hotels, restaurants, books, clothes and more. I won't have to mention that with all these categories, there are thousands of different products to choose from for writing a review.
2. Software Judge
You are going to like this one If you are a tech geek like me. Software Judge allows you to write reviews on different software and you get paid for it.

You can earn $1 per review and a maximum of $50 if your review is chosen by the editors.
There are thousands of software to choose from so there are plenty of chances to find your favorite apps on the list.
However, the only problem is that the site allows you to write only 3 reviews per day meaning you can only earn a limited amount of money per month.
3. Shared Reviews
If you like browsing social networking websites then you will definitely like Shared Reviews. There are more than 400 different products to choose from for writing reviews.
The website shares 50% of its revenue with users so there is no fixed amount you can earn. What separates them from other review websites is that when you vote on any other review, then you also get paid for it.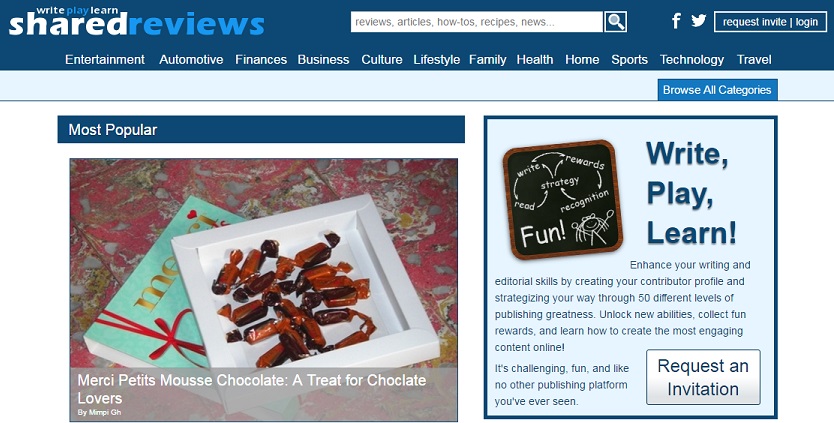 Meaning you not only earn from writing reviews by yourself but by reading other people's opinion as well.
4. Sponsored reviews
This one is a little different from the other review websites mentioned here. It's for people who has established blogs and are looking to make a good amount of money from a single review.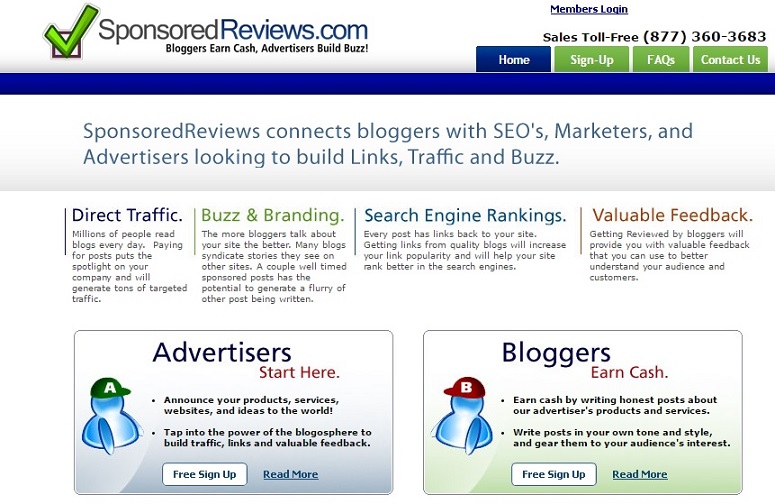 Sponsored helps you to find paid review opportunities. You write a review about any product on your website, and you link the web page of that product on your review. You can earn somewhere from $50-$500 per review
5. Ciao
Ciao is one of the most famous paid survey websites which also pay its users for writing reviews on various products.
There are some unique categories for writing reviews like travel destinations and recipes which are not available on any other paid review websites. Other categories include beauty products, books, electronics, entertainment, food, and household products.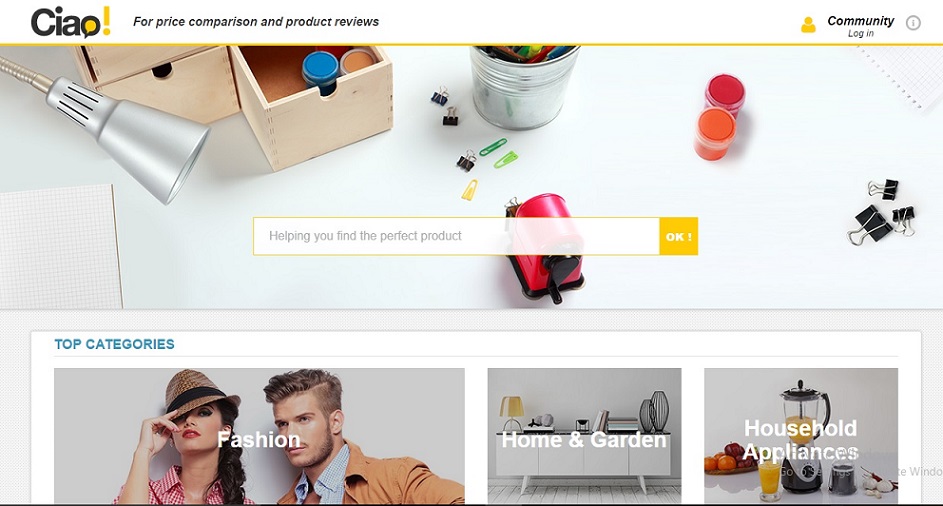 There are no fix payments for writing a review and you are paid according to the ratings given by other users on your review. The payment threshold is quite low as you only need to reach £5 for requesting a payment.
6. Dooyoo
Dooyoo is a website which cares for real reviews rather than people who are ready to write reviews on any product without using it. There are plenty of rarely found categories like Audio and Computer among others to write reviews.
However you don't directly earn money from Dooyoo, instead, you get DooyooMiles for writing each review which can be turned into cash or vouchers later.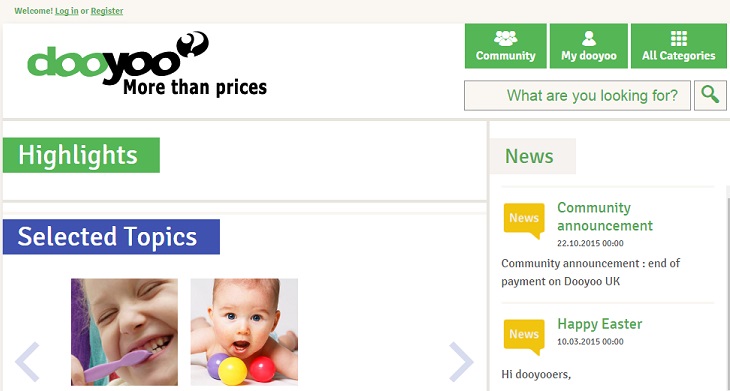 Something which we really appreciated is the fact that you can also donate your income to any of the charities you choose. You also get extra reward points (or DooyooMiles ) whenever someone reads your review.
7. User testing
If surfing new websites is your passion, then User testing is a heaven for you. You'll have to browse different websites for 10-20 minutes giving your views. You'll have to test the site on the basis of friendliness, load time, ease of navigation etc.
A tester is paid $10 for every such review which is a very good amount. However, you'll need to be really creative for joining User testing as you'll not only have to make a video of browsing those websites but speak throughout about the site as well.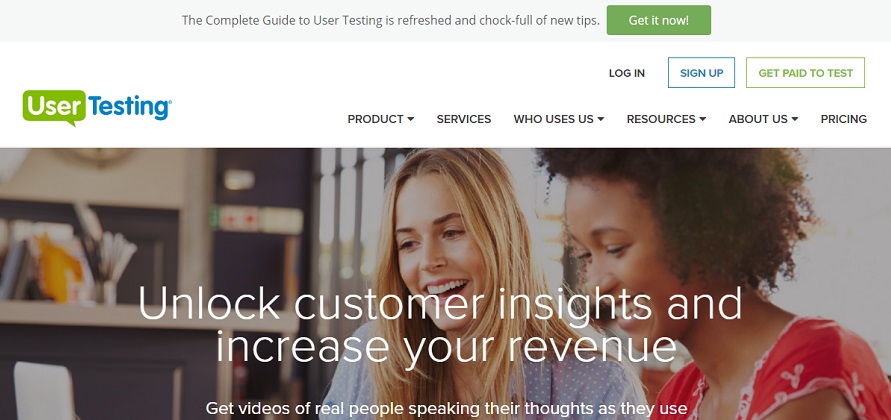 Another thing is that you'll need to get approved as a website tester before start reviewing. You'll need to review a dummy website first while submitting your application. The site owners will see your application and you can start making money once you are accepted as a tester.
8. Epinions
Epinioms (or E-Opinions ) is another great website for both writing reviews and checking them. They care more about getting honest reviews instead of just spam reviews.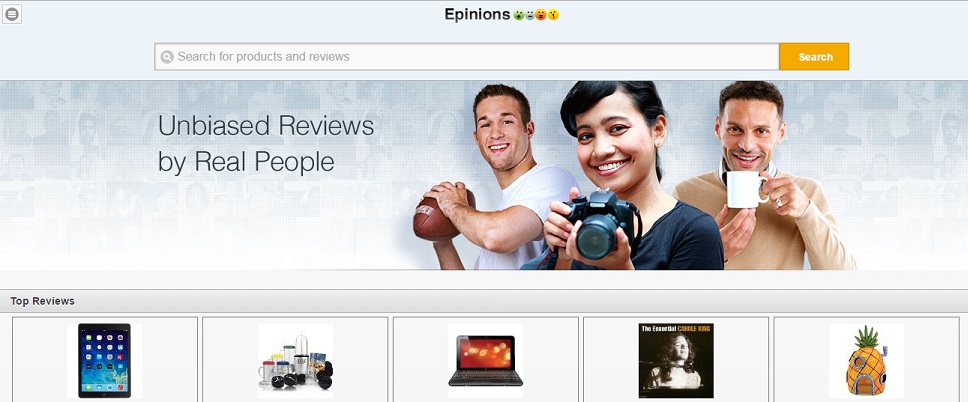 That's why, you don't get paid for writing reviews instantly, instead your account is credited every time a customer clicks on your review. This is a great feature for people who write real and creative reviews but remain unnoticed.
9. Gen Video
Do you like making videos? Then why do it for free? Gen Video is a website which focuses on Video-based reviews rather than written reviews.
You make video reviews about the given project and get paid for it. However, you'll need to be a good speaker to create video reviews and make money.

A great feature of the website is that they also offer referral commission meaning you can encourage your friends and family to join the site as well while making money from it. You can also take paid surveys to earn some extra bucks.