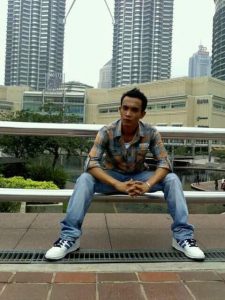 I want to introduce myself, it's too late actually but better late than never,like people say do not know then do not love.
Name. : KHUSAIRI
Country . : ACEH (INDONESIA)
Date of birth: SEPTEMBER 30, 1988
I'm going to start an introduction about curriculum vitae from High School.
Previously I wanted to know that my father died when I was 11 years old.
After graduating from school I really wanted to continue to college but All of that was not fulfilled because I was born from a poor family.
After several months of living without work and without money I decided to go to Malaysia to find work to collect as much money as I can.
Finally after mortgaging the land footprint my parents are ready to make a passport.
Finally on 22 July 2008 I left my hometown, leaving all the people I care about and leaving the country in the hope that it will be a success and my children will be able to achieve all their dreams.
Days change weeks, weeks change month, months change year, 3 years I have been monitored but I have not known success.
In 2011 I was able to work in a tavern, a tavern that was named if dimalay sia, located on the road 4 / 2A BANDAR BARU BANGI,KAJANG,SELANGOR,MALAYSIA.
From the work began to be able to save little by little money for me to send kekampung for parents and to pay land pledge when I go first, thanks every month I can send money to parents.
Did not feel the time run fast time was in 2014.
Right on December 7, 2014 I was arrested by immigration because there was no work permit in this country.
For 3 months 10 days I languished in prison I finally brought home on to Indonesia.
Until my hometown after all the stories I told my family and visited it all, I was determined to go back to malaysia Because my girlfriend is still contracted for 2 years by PT.Hitachi.
At that time he just runs his contract a few months.
And in October 2014 I married her and in november 2015 my wife contracted out and went back to indonesia with age 7 months.
And I live alone again because of difficulties in the handling of passport because then I am a foreigner without any document what.
On December 15, 2015 our first daughter was born without a father by her side, my wife gave birth without her husband.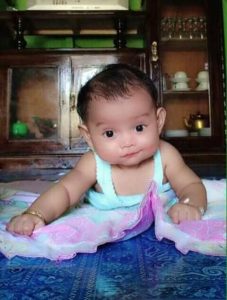 And in August 2016 I was desperate to come home with a canoe crossing the straits of malacca because of the desire and longing for the family, especially our children.
And with the makeshift money we built a hut for us to occupy that until now we still occupy
I've steemit account https://steemit.com/@khusairi  Anyone who read this and have an account, please follow the upvote steemit and my account, comments.
For all LiteracyBase Member please guidance .. guide me to succeed like you guys ….
To change the fate of my family.
thanks very much,!