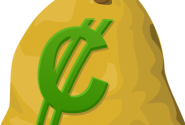 Can we possibly reach $100 here in a month? Share me your thoughts
Author
Posts

@Moses Nima Nachwera , Hi? It is just easy to earn more by writing blogs more to earn more. Do write blogs daily at least 3. I can earn here $2 per day for two hours visit here. All you have to do is prepare your topics to be developed, then as soon as you developed your blogs, submit them here. 3 blogs are equivalent to $1 and make sure to write more than 300 words, In case you still have some cents to accomplish to reach $1  per submission, discuss more in forum and make sure your discussions are longer at least 100 words.

Another is, do comment a blog you happen to like and read for you will ear $.20 to .30 cents. It is just so easy. Preparations of good topics title should be done first, What I usually do, I always bring with me small notebook and ball pen so when there is a nice topic seen in bill board, I write hehehe, and sometimes while thinking, many good thoughts come up, so I write. Try to look at your surroundings , if see nice flowers  write about them, if see tall, green trees and you like them and feel happy to see them, write about them. If you see children playing and you like them, write about them. if you love much your family and they are the reason why you work harder, write something about them. If in the past you were in pain from a broken love write something about them how you moved on. There are many things under the sun to blog about simple, original from the mind and heart of the writer. That is how to earn more here.

Good luck to all of us. Take care.

Support – One more thing. Not writing this out for you because I know you already know this. But this might help for those who do engage in social sharing. Some seem to want to avoid this particular task like it's a plague.  ( J.K.  It's just humor.  🙂 )

You said to share "Quality post".  Well of course the term "quality" might be subjective. But you don't really have to HUNT for the posts. You know what you enjoy reading and in your mind that post has a good "quality" and is worth sharing. So let's just say you read a really good post and you use the share buttons at the bottom of the post to circulate it. Well! Keep scrolling down the page and take a look at some of the "Related Posts". They are probably equal quality content and there are usually about 6 posts. One good post leads to another. Before you know it you found 10 posts or more to easily share. Works for me!   🙂


As the wise people will say. . .what you achieve is only limited to your thoughts.
if you want to make $100 per month here, ofcause it's possible but hardwork, hardwork and dedication.
so what are my saying in essence??
you can make $100 per month here if you are very hard working and dedicated, have a unique workflow and strategy amongest others, Then the sky is your starting point not limit.

I really hope we can. But just estimating it, I fully know it will not be possible, especially that we have our full-time jobs to attend to first.

Even if you wreck your brain in making posts as long as 500 words, i think it is still not possible.

So, we just enjoy it here and post and comment whenever we can.

What is important is we get to earn extra money. 🙂

I have trouble reaching 100$ with any type of writing or so. My WordPress projects usually bring that much money. But I have yet to reach this amount with writing. I wonder how many people out there who are trying to share their thoughts and making money. I find it quite hard to manage that. Also one more thing to learn is that some people can write a lot and make money in the process. I find it harder to do just that. How come some people manage to write 5000 words a day on personal finance or so. I can write as much as 2000 words. But that's all there to it. Writing a lot can be a good point as well.

@melody daniel, we can earn even more than that figure if work here full time, but I have active job in the day as a university Math and Physics professor , so I seldom visit here in the day only very rare and mostly affords myself to drop by here to do some tasks in the evening for I have monthly goals that is to redeem.

If you are a full timer here, you can bet anyone hehehe. Thanks and my war regard to your family.

@Dina, That is true friend. We have full time jobs so it is impossible for us to reach that amount.I do try it in summer for I have two months summer vacation, I want to prove it to myself to see is to believe. This time let us enjoy every moment while having this site tat gives us extra income through writing using our basic talents.We are not expert bloggers , but we can exhaust our potential just to let others know that we have the capability to make others happy through reading our blogs.

I hope you are fine and had redeemed here, Our friend @acelawrites finally joined here. I am so much pleased to know some mylotters are here.

Some good suggestions for blogs indeed @lovern
I too have submitted two blogs a day here sometimes. I am hoping that after a few weeks I will get more time to write more blog posts including my story series.

@PEEUSH TRIKHA,This day I almost on $2 earning after submitting two blogs per day.I have to set a goal this time to submit two blogs per day. I submitted awhile ago blog about flood and now about Shampoo. The first blog contained 1,089 words heheheehe that is why I hate $ 1 and I added another blog which is displayed now but only 400 words so all in all 2 dollars.If we earn 2 dollars per day we can earn 60 a month at least. I always think oftentimes title  of my blogs .Along the way, I read what are shown on billboards heheehe,It is not easy to think of a blog tile,right.Thanks and have fun.

It seems quite impracticable for someone who is a newbie to finish writing and earn USD 100.  But appreciate the proactive advice from Lb support in this aspect for reaching USD 100. One has to be having a lot of technical knowledge to know how to share the post and where to share it. For people who are new it is quite impossible to do so. It is better if people are happy earning their USD 30 to 50 a month.

If one really wants to reach a target of USD 100 he or she must have the capacity of typing many articles or blogs at great speed and also share them at great speed. For that both the system, software and the typing have to be too fast and it needs a superhuman effort which is difficult to sustain on a constant basis. I know this is like crashing the dreams of many but I for one in my opinion feel that this is true.

If one is able to type continuously from morning 8 till night 11 with an hours lunch break at a speed of 50 to 60 words per minute then this maybe the USD 100 which all of us would want to earn would be possible. But one has to work like a machine in a factory.  Without showing any fatigue or human emotions.

Hence I have kept a realistic target for myself of USD 10. Once I learn the procedure to blog then I can do even that. But there one has to wait for approval unlike the forum section where payment reflects instantly. If I come to know a hundred percent sure way of earning USD 100. I will definitely share the same with all of you.

@Krishna Kuma,Hi friend? You are right in all your opinions presented here. It is hard to achieve the 100 dollars here, but if you are a full time, why not.  $5 could be attained by submitting 15 blogs per day . Long blog could earn .300 cents. There is a newbie here , he told me, he redeemed this month $50 and this is hi first payment as being new blogger in this site. He submits so many blogs i a day. I notice that it is almost his blogs that are seen here.Well anyway, that minimum payout which is $10 is achievable and is not hard to raise.

Have a good morning form here. It is five in the morning,I open my account here to answer some before leaving home for work. Good luck to us all here.

I also feel the same, reaching 100$ is not so easy. If we are strict and adamant on quality reaching the milestone becomes easy. One can do miracles if hard work and quality is enforced online working Online earning would yield excellent results if excellent quality in terms of strict adhere to the policies and principles are followed

@ MANASHA, Hi? That s true $100 is hard to reach, but the admin of this site through Support, explains how to possibly reach this $100.Therefor, it is very much possible as long as always positive, and as long as the writer does not have active work in the day. For a long blog, we can possible reach $1 ( at least 2 long blogs) plus discussions in forum that must also be having long paragraphs.

In my own , it is hard to reach this figure even if I am a full time, unless spend many hours at least 5 hours per day.Thanks for your nice thoughts about this post.

Yeah we can for sure but don't know even if we got to earn that , will we be paid on time then

@ cely  I don't think it's possible. $100 is too high a target. At the most, I can aim for 50$ which again is very difficult. My highest payment from this site has been 23-24$ in a month when I used to write 6-7 posts everyday.
You must be logged in to reply to this topic.