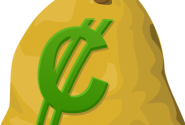 Can we possibly reach $100 here in a month? Share me your thoughts
Author
Posts

@kayla, let us just be patient friend hehehe. They are powerful for they own the site. How nice to have our own site,unless , we are millionaires for whatever happens , we can pay all the writers before closing the site and before its total downfall hehehe.

Every site has its own trick to attract the writers, the people that make a lot of money for them hehehe, and I am so sure right. That was what had happened to Bubblews. the owner became richer through their bloggers. But they too, paid all well, so many still in dream until this time imagining if the figure that was so easy to achieve. Gone are those day and the owner too, learned a lesson our of their extravagance.

@lovern except for the Bubblews heydays in 2013 and early 2014, 100 USD per month or even a lesser amount say 60 to 70 has been very difficult, except those who have a large number of referrals. I have struggled to make 50 USD even in two months.
100 USD is possible if we can rope in some big celebrity in sports/media/cinema on LB, or some of us indulge in heavy Offline canvassing and through social media like Facebook/Twitter etc.
Still, we can aim to maximize what we make here, and then may be 20 USD a month will be within reach.

It is very difficult to reach 100 dollars in one moth. Yes, we can achieve 100 dollars in one moth if we write 13 posts of 1000 words and give some answers to the questions appear on the site. It is easy solution. 

I write 6 to ten posts daily. I will raise it very soon 5000 posts to make a record in article writing as I have made a world record in the sonnets. I have written 500 sonnets. 100 odes and many songs. 

It is fun for me to write on LB and nothing else. A few days before my cousin made the of copy and past job on the LB from my site when I was out city. Support fined me 27 dollars. 

@PEEUSH TRIKHA,That was what the bloggers in Blogjob received monthly $100. That is why when it shuts down many cry because they lost income. I was also about to teach $200 a month because I almost have 10,000 visitors daily. I got an advantage gaining many visitors because I have so many Facebook friends almost 4,000 plus twitter and other sites.Wen I was with triond, I was so shocked for I had one time in a month the most number of viewers 365,000 in one month, so shocking and I was in awe and wonder hahahahaha.But so sad, Triond also shut down, I have so many friends there.It is also so slow, I only reached a payout there at $28 a month. When I was new at Triond, my earning was $2 and they sent to me that money, then it reached higher and higher. What I like in Triond is they send ti us our pay no matter how much the amount would be. This time, there is minimum payout in all sites.That is part of their platform policy.

How I wish Blogjob to resurrect to be happy earning better again. Most bloggers in BJ when it was in its full operation , never had another site to venture. Everyone is so busy writing blogs and performing the tasks in the site.

I think, I have seen your name there in Blogjob.Am I right? Thanks for reading guys.

@jhsayyar, You are a hard working person. That is what I noticed in you, I also know that your blogs submitted here are all approved, yet you only received $27 ? Too small but I know you are not after of earning here, but the privilege to express your thoughts and feelings of your authored sonnets and other works of Literature. Literature is one categories of art which I also like. During college, I was always the representative of our college hehehehe, what a happy moment in the past.

You had written so numerous sonnets , how many are published in Paper and how many are now a book? That is money already. You can compile them all as one big book. I plan to write a book on Physics and Chemistry, just medium size book affordable by students as their reference. I may suggest my book to my students and other students in the engineering and architecture department. In your case, ty to see a book publishing company and get advise how to publish your sonnets.

Good luck to you my friend.

The earnings are NOT in the hands of the Writer.   You may write ten brilliant pieces, but they sit and wait until moderation.   Three may be published, and 7 may continue to sit.   Hence, the earnings via writing articles are limited.

One is lucky to earn $10 a month from writing

To make $100 here may not be a easy task since the earning is very low. For someone to make $100 where such a person will spend hours here and him or must make it a full time here.

Talking of approval of any blog you post is another thing, since your blog will not be approve on time. How will you know how much you will get a day. Even if you have a target for the a day here to get amount of dollars since it is nor approve on time, you cannot decide this since you have to wait for the result of the work you have submitted to be approved by the upper authority.

Writing and approval of blogs are of different issue with one source. what I meas is that writers are writing to  get approval in other in other to make the money, while the person who is to approve the blog is looking for the downfall of the writers. The decider here are the people people to approve what you write.

it is possible for a write to writes best blog of thousands words and be expecting approval and big earning. but he may not get right approval from the makers.

The result might be copied. What will you say?

making money online would have be the best and most easiest way to make money in life but most website and advertiser of the website are deceiving people a lot. In fact for to know the right one to go signup with you have to pray to God to direct you.

In most of the website, my might have work for months and possible you have reach the minimum stage to get or redeem your money they will give you a  survey to fill. While filling the survey, the survey site will tell you that you are not qualify for this survey and that is the end of all things you have being doing all this while. because if you did not complete the survey no payment.

Therefore, all there are making it difficult for people to make money on line.

I think it is possible if we do our stunts here for 24/7.lol I was just kidding. If we are consistently being here on a daily basis and do the LB's mechanics, we can be able to reach a hundred dollar. Everything is possible. If I don't have a job and out of desperation, I would be able to do that. Unfortunately, I can't do it.

it's quite interesting  reading what people have to say, i was curious on the subject too, on the slow matter that's true, i blogged this morning, i'm still waiting for approval, on the other had i posted on my facebook and people have already copy pasted the article on their walls, so i guess there is no payout one that one…. i would love to know other ways we can actually capitalise or put our heads together to earn that $100 to $1000  a month

@ kaylar, hehehe meaning sitting pretty,lol…well my dear, though delay but there is something to wait.All we have to do momentarily is discuss and discuss for we also earn from this. Then we have to reply too, for there is also some points when someone replies ur comments us. There should be give and take. No matter how tired, I am, I do reply messages sent to me, the discussions in forum, the comments and among others that has some increment to both writers.

Also, we can also gain friendship and teamwork if we care,lols.Let us be patient and hopeful that few days from now, the site admin would fulfill their promise the soonest possible time to have all our blogs be approved at the soonest possible time too. 

Relax my friends here.

@Timothy , Site admin or owners never hold anyone should there be dislikeness of their way of paying the writers. This site remains with our without writers. We are the one applying for some reasons and one is to have extra money to survive from our rising daily needs. Like me, despite having a bigger salary as a university professor, but I am happy to share you all here that I do not care about the pay.The ay depends on our action, and if our action is so slow, that would also make our earning slow. The same way as the $10 minimum payout, many cannot make it every month, why because of their slow motivations to themselves. I aways motivate and inspire my self to write.

I enjoy writing and never think about money for money follow automatically if our writing becomes viral to the co-writers and site moderators if blogs extra ordinary. All we have to do is write, discuss and comment every post that attract you. Plus, we have the freedom to carry many sites  to earn more. Thanks for reading.

Your sharing moods here are so highly appreciated. Yes, we have the freedom to express our feelings for n forum we can write without restrictions, except if spammy writings.

@shavkat, Hi friend?That is what I like in yu always positive.Of course, we can reach $100 here if we work 24/7 hehehe it. There are so many rich people who started fro not this, but as long as we have the desire to reach a goal, there is no reason why fail a desire.

There is nothing impossible under the heat of the sun as long as there is willingness on the part of the person. Inspiring the self is what drives us to the right motivation, but if the mind is always in the negative mood, there is no possibility of enjoying life in the writing world.

Me too, in case I cannot go back to NZ for work, and if no loads in the next term due to Senior High school program, I better do whole day writing in a site. Yes, that is the problem of the non-regular faculty like me, there is no assurance of loads next sem. There are no college students to teach only the regular faculty can teach. I was once teaching in cagayan de Oro College, after it was sold to PHINMA Education Network from Makati, we were given our separation pay and I landed in a government run university. I applied for an item in 2010 , until this time, no item yet, so very difficult to guess that i could have load despite I am a Ph.D.

At least there are sites where we can earn more. I might apply on the site I once give you for my friend who resigned from teaching, now earns more than 50,000 monthly. I just wait and see for the next semester to come and my coming back to New Zealand. I just wait and see.

Thanks for reading, so long story lol

@billionairesk, hehehe, I am so intrigued of your profile name hehehe you are a billionaire boy. Well,true the pay here is slow if you are also slow. All we have to do is exercise our freedom to write with pay. As long as what we post here is ours, not plagiarized, there is no reason why we cannot expect the rise of our income,lol.

Just write and write and comment here, comment there to have increment of our earning. Thanks for your very nice thoughts on this topic, very much appreciated my dear.
You must be logged in to reply to this topic.