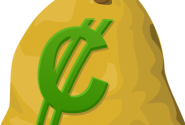 Can we possibly reach $100 here in a month? Share me your thoughts
Author
Posts

You've made the point beautifully.    Many Owners will 'hire' mods who also write on the site.  They get an extra 1c or something.   The point, as I've made time and again, if you have a 'hot topic' you can't publish it here.

You can publish recipes and anecdotes, and some how tos, but those items which suddenly get the world searching… not here.

Hands down the quickest way to make a lot of money (well, without breaking the law). Lots of students have genuinely made £100s from this technique. It's completely legal, risk free, tax free, and anyone can do it.

It works by taking advantage of free bets regularly offered by betting sites through 'matching' them at a betting exchange. Matched betting eliminates the risk (you are betting both for and against a certain outcome).

This leaves you being able to squeeze out the free bet, which can be as much as £200! Multiply this by how many betting sites there are and you can quite easily come away with a profit of a few hundred pounds.

The point isn't just money.  The point is wanting to speak.  The point is writing something you want others to read.  I have found myself racing from the site to Niume as soon as I get an idea.  Why?  Because it is Type, submit, publish.

It seems almost impossible as almost all of us are taking it as a part time job. It you write 24-7 then you can imagine touching the threshold of 100 USD. Still there would be doubts.

I don't think it is possible for me to reach that amount. I can not do enough writing to accumulate that amount. My brain would kill me after a certain number of articles or forum posts. Plus I write on another site. So totally impossible. Good thing the other site I am on I can cash out any time I reach $5 and get paid right away. No waiting for the next month to get paid. I tend to do good there with views when I share on certain sites.

I just wrote my third article today for LB. I know I should write more but like I said my brain will not let me. I have to write when it says to write. I have gone a whole month before writing again on any site. I guess today my brain is just ready to get busy. 🙂

Treathyl FOX, hehehehe, I am so amused of you, but should you be given the chance to moderate, many will be happy for you may do overtime moderating. I think the site only has one moderator, sorry, if I am wrong in my estimation and calculation. By the way, so numerous members here thousands, but I cannot find their names in forum. Maybe they only opt to write blogs and just wait and see and never care to write discussions in forum.]What do you think.

The site might be so very careful approving blogs to avoid future problems of unforeseen plagiarized  blogs . That is only my thinking for , you know, they are only humans and cannot avoid to miss see the plagiarized blog, though the site is affiliated with Word Press.

Let us hope for a better earning platform here. In case that happens here, the meaning of that is, they are growing fast. I remember fast and Furious,LOL.

@evilelf, Hi friend? I agree with you of curse, it is very impossible to get $3 a week, ow much more to that $100 a month. But, I can get $3 a week should I be consistent in my visit here. I am only available to visit here every evening after my work in school.

O am glad that you have other site which pay you immediacy. Is that Mylot? Mylot pays every 10th day of the month, the same here, every 20th day of the month. But I noticed I received my LB payment late last month. That might because of some additional burdens put onto their shoulder.

I hope I cannot have a better pay in the month of December so by January of next year, I will have ready money deposited at pay pal. Let us welcome Christmas 2016 as the happiest Christmas we ever have under the new administration in your country Trump and my country DU30.

Nobody ever asked me to moderate on any platform. Well I did see a count of about a thousand members but guess they're not active.  On the plus side, changing topic (sort of), I'm happy to announce that I finally reached the cash out. It will be my first time redeeming and I think I screwed it up!   (O.o)  I put the amount in the box and then pressed the button not realizing the words in the "TO:" box were not going to change automatically. I had to send a message to the Site Admin. I don't know what I did!   I hope I get paid!!  (O.o)

I've been paid more than once

Well I assumed you had been paid, because I noticed you were kind of active here. Figured that you were being given some sort of incentive to stay. 🙂 There may be some who can just do this for fun, but I think most of us want to earn some extra money! I like the people here but I'm not here just for chit chat.  🙂


@kaylar, You are right, they have different platforms only they know their intended purpose why they do not publish post already published in other site, and the site long been dead. There is a site that accepts bligs already posted in other site that was dead.

I submitted here a blog published in Blogjob and so funny I was charged plagiarized my own blog hahahaha.Then they let me see the blog and told them, it was mine published in J, What is did not like is, they did not allow me to delete or get back my post. My goodness, I might have been blackmailed.It just disappeared in Dashboard without info as what to do with my own blog.That was one reason why I no longer write blogs here. I just write discussions.But I still like to post somehow, to know how much will I earn if post and submit many and how many will get published and the earning to show.

That is what I would do next week to write many blogs hmmmp to know if there is a guarantee of a better earning here.

@Treathyl FOX, hahahaha, you make me laugh when you told me that nobody invited you to moderate. They might invite you soon when people shown here show aggressive behavior to be loyal to LB. Yes, I also have other sites, but it is in this site that I spend much time. I like this site, solemn, less hassles and people are friendly and accommodating. We can also make friendships here.

Yes, I am paid here twice already. I already the income in the month of November. Let us be happy for this site is born for us to have something for some rainy days. We can also share our thoughts and feelings. This site is different.Though pay not fast, but if we can make self fast, so with the income.Those who only think of money will never be encouraged in the long run ,for their mind always complains.

Have a nice weekend my dear.By the way, are you also at Mylot? hehehehe. Thanks.

We are working on direct approval system where you don't need to wait for a long to get approval. This update will soon be rolled out.
You must be logged in to reply to this topic.