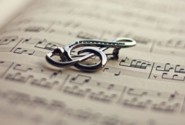 Movies & TV Series...
Dialogs, Storyline, Cast, and Visualizations are the crucial things to create a great movie or tv series, however the original sound track also play important part. It help deliver the atmosphere to the audiences. Let's share your favorite Movies and TV Series OST in here. You can share any movies and series from any country!
Movies & TV Series Original Sound Track
Viewing 7 topics - 1 through 7 (of 7 total)
You must be logged in to create new topics.