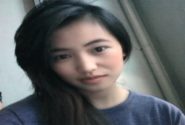 @shantal
active 3 days, 2 hours ago
Rank: Newbie
"Putting our family, second to God as our priority is the best way to succeed"
View
In reply to: shaloo walia

wrote a new post,

Save money by selling old junk

When it comes to savings, most of us often save what is left after monthly expenses or we save whatever additional income we get like some bonus or […]

View

In reply to: Asher

wrote a new post,

Mothers working at their own home

In our busy world, today families are pressured on many different levels. The average family has a large mortgage, plus maintaining the upkeep of the […]

View

In reply to: Kate Nars

wrote a new post,

The Benefits of shopping online

Nowadays the idea of web based shopping is something a large portion of us with PCs are utilized to. Not exclusively does it offer you the accommodation […]

View

That's a natural way to have vibrant skin and shiny hair.I think this is best for self-conscious person.I am sure that there are some natural way to keep our body healthy.

In reply to: cely

wrote a new post,

Let Us Fight Depression

Every now and then we read in newspapers, internet famous and not famous committed a suicide due to depression. The readers, the relatives, friends and […]

View

There are so many factors why people suffer from depression.
I do believe that lack of sleep can lead to depression.
A depressed person cannot work or function well for not having enough sleep.
Personal issues or concerns will be a mind-blowing for them.

For serious cases, they need to consult an expert.
Sometimes these people kept their inner sentiments.
They need an intervention for the real cause of depression.

More than 10 to 15 percent of the population in the world suffers from this silent killer. All of us would have had depression at one point of our live or another. But majority of people are able to get over as the symptoms last only for a few days and the episodes are far less. In the case of the percentage of the population mentioned above, they are unable to get over the feeling of being down and the same thing drags on for months at one stretch and this is when medical intervention becomes necessary.

Many do not know what they are suffering from as they have not had such an issue at any point of life till the time it strikes. It is basically a collection of problems piling up on the individual over a period of time which the person is trying to solve but in the end gives up as it is very overwhelming. Problems like medicines, not visiting the doctor on time, worries, anxieties, tensions, lack of sleep, being overburdened with work, not having time for oneself, being unable to spend time with family, family tensions, failure, emotional reasons are some of the problems which pile up and cause this problem which is difficult to overcome if it becomes serious. If it is in the in the initial stages chances of recovery are better.

Yeah, that's the thing and I agree with your opinion.

Although depression may occur only one time during your life, usually people have multiple episodes of depression. During these episodes, symptoms occur most of the day, nearly every day.

As Shavkat said, If you feel depressed, make an appointment to see your doctor as soon as you can. If you're reluctant to seek treatment, talk to a friend or loved one, a health care professional, a faith leader, or someone else you trust.