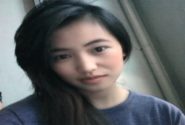 @shantal
active 1 month, 1 week ago
Rank: Newbie
"Putting our family, second to God as our priority is the best way to succeed"
View
Long time ago, the discrimination to Igorots cannot be denied. During those times when the lowland people considered themselves as upper class people of the Philippines and the Igorots are the lower class.

Those were the days.
These days this discrimination have long been forgotten. In terms of education, political positions, way of living among others, they were not left behind if not on the front line doing the job. Look now whose names are in in MMA, in SAF of PNP, in politics, in showbiz industry, in beauty pageant particularly Miss World.

Only ignorant people will criticize those belonging to ethnic groups. They do not know and appreciate what is beautiful in a culture or not. Never mind them, they need to be educated to appreciate anyone, who are God's beautiful creations.

Happy Mother's day to your mom, so sad to know your parents separated, but at least you could still see them once in a while together, but me, I was 6 when mom passed away. I never had felt her real and warmth hug and kiss. Life is mysterious we have to fight life.

I don't have a formula for coming up with topics. There are free tools that help you generate ideas for blog posts. Currently, I'm going back over old content that was published elsewhere, deleting and republishing a lot of it here at Literacy Base. Not sure what inspired the writings at the time. Just know I didn't earn any money as I had hoped so I might as well put the content here.

But there are free consultations and medicines given at the health center of the towns as well as in the cities. There are also government hospitals.

Though of course, it being free, you will just have to allot a lot of your time in lining up to have them. Sometimes, people just have to have patience and determination to have them for free, because anyways it will benefit your budget after all.

Though, for those illnesses that needs operations, you can always approach the DSWD , or those social organizations who offers them. Or you can always approach the leaders of your community for you to be referred to people who do some charity works or for some doctors who also offers their free services.

Nothing in this life is free. But every country should offer healthcare to its citizens. They should figure out a way. Because a nation of healthy citizens is better than a nation of sick people! If Cuba can do it, why can't other countries? (huffingtonpost.com/salim-lamrani/cubas-health-care-system-_b_5649968.html) Healthcare in America is Big Business! Yeah! That's right! I said that and I'm not taking it back!