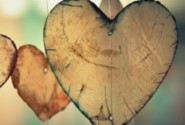 Daily Check In Thread
Author
Posts

Fine, thank you.

weather is getting better.

There was sun shine in the morning but later in the afternoon, there was a slight rain pour.

Laundry wasn't dry yet, had to put them upstairs because the rain water was splashing here and there.

I didn't blog the whole day because yesterday I spend almost 7 hours, very tired and exhausted.

So, today, I started late. I will be sleeping soon.

Tomorrow need to wake up at 5am, son need to go to school

@ Lola The day is almost gone as it is 6.40 in the evening and the sun has almost gone behind the trees 🙂

@peachpurple Nice seeing you active again,  I hope it is almost bed time in your country 🙂

@ Lola It's 6.45 pm here. I stayed at home throughout the day working on the online sites and my blogs. I planned to go out in the evening but it's still so hot outside that I decided to stay at home instead of going out.

More or less okay, I guess. Nothing extraordinary to report. Weather is terrible as usual, it changes every five seconds. The only permanent thing around me is my cat napping on top of my pc.

We have a constant change between col and warm, rain and dry weather. It lasts for days, but it's the spring like at my place. I am just lucky there is no wind ( yet) and ice ( that was in the inner lands).

It's a good and not so good day for me. 😀

I have bad stomach pain since last night, so I could not really sleep. But I am glad my baby is totally fine, as I think I have eaten something wrong that caused the stomach pain. Though it's really painful, I am thankful that my two children understand how unwell I am, and they took care of themselves, and they even told me if I need their help, just wake them up. How sweet they are.

I went for pregnancy checkup today, more than 37 weeks. Both baby and I are healthy, and now we are just waiting for the baby to come and join us. 12 more days to go.

I am glad to have a 4 hour afternoon nap as I really needed it, and thankfully the children also played on their own without disturbing me.

Besides having the bad stomach pain and didn't get to work much, it's actually a good day! Hope I will be totally fine tomorrow. 🙂

@peachpurple Isn't tomorrow Sunday? Your son still needs to go to school?

@swalia Good that it seems like a productive day to you!

@lolaze How's your day going?

Congrats on the baby!  Is it a girl or a boy?  My friend is having a little girl in September, I get to be the god mother 🙂

I saw my psychiatrist today and got put on a new medication.  I haven't started it yet because I'm waiting on insurance approval but its supposed to help my sleep and anxiety.  I've been on it once before and it wasn't too good but hoping this time it will work better.  I spent a few days in the hospital recently and they started me on another new medicine so that is helping too.  Making me sleepy all the time, but helping.

@lolaze Sorry for replying late. I didn't get to check out this thread until now. :p

It's a baby boy. It's my third child, and I already have a boy and a girl. 🙂

Congratulations on being the god mother very soon. It's always a lovely news to know a baby is joining the world.

Hope the new medication will work better and help you too!

As for my day, I just got up a few hours ago, and still working hard on LiteracyBase and some surveys. I have been neglecting those surveys for quite some time, so I just think it's good for me to work on them since I am quite energetic today or now. I am happy that I have got a few online work done.

There are more pains to my belly and legs and I can't move as freely as I was, but it's a good sign as I can feel my baby's movement and I know he is excited to join us soon. I am counting down the days now.

I will continue to organize and declutter my home, and get ready for the baby's stuffs soon.

How long until your baby is due Lee Ka?

I found out today I need my wisdom teeth removed in the next few months.  How cool is this though?  My dentist whom I'm comfortable with is taking me to the surgery consult and going to be there the day of surgery so I have a familiar face in the surgery room!  I have such anxiety that she offered to do this.

@lolaze My expected due date is June 2, but since my first two were born via c-sections, so this third one has to be a scheduled c-section as well. I have scheduled the date on May 26, which is less than 10 days from now. 🙂

I already have my three wisdom teeth removed. The first removal was really painful, it took me 2 hours to do that. But the second and third were fast, not painful and I recovered fast too, as I changed to another dentist. I guess if you are comfortable with the dentist, the wisdom tooth removal is actually not that scary. Hope you will feel better during the surgery.

I felt good today for the first time in a long time!  Last night I started on a new anti-psychotic/sleep medication and it really worked!!!  I got a great night's sleep for the first time in like 4 months, it was so nice.  That meant I didn't need a nap this afternoon and I'm not worrying about having trouble falling asleep tonight.

I went grocery shopping which is a challenge for me, I did pretty good – about 15 minutes worth of shopping before my anxiety got to me.  That's progress for me!

I did find out yesterday I will be needing some major oral surgery this summer so I'm worrying a bit about that but not obsessing on it, its a ways away and I will have a lot of support to help me through it.
Viewing 12 posts - 1 through 12 (of 12 total)
You must be logged in to reply to this topic.