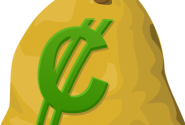 Its 19th April and Still not Paid**** What should i do now
Author
Posts

I hope everything is okay in your waiting this time.So that your heart won't sink to loneliness and uncertainty, try to divert your attention to other things to forget for a moment your long awaited pay. We do not know what happens and what causes the site to fulfill their promise to you.However, there was no date set for them to pay you and no refusal so that's it they assure you of their silence to mean yes to pay you ehem.Be happy for that is how our loving God wants us to do. What is money after all if sick of too much worries.okay? have a nice weekend with your love.Enjoy every moment with yur love of life, ehem.

Keep us updated… hope you will be paid 🙂

@michelle, Hi Mich? What is the update of our friend Singh? Is he already paid for his two months redemption? I am so worried about him and the cause why his blogs are not yet done scrutinizing by the moderators and owners, so sad when there is plagium to immediately check if fake blogs or not. He should have been stopped sending the same titles on crickets. Actually that was what I feared about every time I see his blog he same om crickets. Let us just hope end of this month he will be even not the exact price.

@happsingh did you receive your payment or are you still waiting? I hope they paid you as I know it has been a long wait for you.

@simplym, [email protected] @traceh I would have love to keep you updated but i was not updated any time by the Admin or even the @support.

I am not yet paid and also did not even received any information or message or update from the support or the admin

@happsingh,Hi friend, your last hope will be end of this week.I hope you will be paid for you also spent time and effort in producing those blogs. Why is that too long already? I hope @support will reply you to stop your agony and despair. We are also affected with your feeling. I hope they will send your payment tomorrow even not the exact amount, at least to show their care to everyone here.Be hopeful my dear friend.

@happsingh ,let us appeal to the heart of @support to pay you even small so that there is something nice you can feel , say and here to your friends so they too will be encouraged to join us so this site will prosper more. Usually the writers here now are from Mylot. Let us be happy for our friends are also here to abide and support us all. Continue hoping my friend.God does sleep.

@lovern  hopefully friend, but no pay as yet, i am still waiting and waiting only to get more disappointment 

I also found out another member has not been paid since February also..

@happsingh, hi friend? I do not know about the mystery of your payment. There might be some problems they resolved.Or maybe, the cannot afford to pay you hehehehehe. Just wait for the time I become a millionaire thru lotto, haven't bought one yet,,,heheehe.

@lovern @simplym yeah i heard some users were also not paid. I don't know why are they not paying still and the reason for taking such a long time. If they are facing any issue or delay for our payments, they should contact us via private message and inform us about the problem. Even they did not informed any time that why i was not paid in March for what i redeemed in Feb, I contacted support number of times after that they replied me that they are reviewing my blogs and will clear payment after that. but then again when i redeemed in March in hope of receipt of both redeemed earnings in April they still did not contact me, after my contact to support. It told me that all my blogs have been cleared and they are just waiting for their team to tell them go ahead for my payment and also confirm me that i will be paid for sure. But still after even 20 days of that conversation the support haven't contacted me and not even paid my dues of both month.

@happsingh, Try to check your pay pal email address it might be the one. You might have some errors in redeeming. What do you think. is your email add matches with your pay pal? You might have not redeemed the right way. Did you also include filling in the first blank marked with TEST? If so, then you are wrong, it must be the second blank with a dollar sign and remove the figures in zeroes, then write there on the second blank the amount like $10. Only that way, Did you do it that way?.

I am guessing the last chance would be this month?
You must be logged in to reply to this topic.