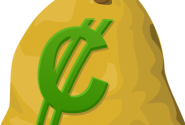 How to strategize your LB earnings
Author
Posts

Well, today I found out that in order for you to earn $1.00 or more in a day here in LB, you need 3-4 long blogs and a few comments and discussions. I never realized that before but I just tried it and it actually made a huge difference in my earnings here in LB.

I'm happy I tried blogging, so maybe I will post more blogs in the future and see how far the earning goes.

With a disciplined approach it is possible. There is no doubt about it especially if you are a fluent writer and genuinely want to make $1 a day. Comments are also a great way to earn, both on forums and on blogs.

Exactly.

I have been ignoring this opportunity in LB since the first time I've signed up. But now that I tried it for myself, I will not let a day pass by without posting here. 🙂

Another way to earn is to share your approved LB post to FB and ask your friends to share them to there friends too. It will earn you an additional $0.001.

So, if your article goes viral, lets say 1,000,000 visits, it will earn you $1,000.

Consider sharing your approved post on FB.

@  Ruby 

Great idea! I think I'll do just that as well.  thank you!!

I am considering writing more comments when I have nothing to do. Because writing 500 words may drain down some of the time. And for this to manage properly. I have to work on other projects. and then come to the LB for other work. So I always keep that in priority first. So for me the order is like comments, forum posting, and then articles. Some of the time priority may shift. But I try to make sure to post on the basis of what works and then build on that going forward.

That works and I think it is a great idea as well since you do have a list of what you need to do.

@ Christi Espinola  I used to write three blog posts every day of 300 words each and interact in forums to earn .50-.70 cents a day. Sharing on social media also added to the earning but now I am noticing that sharing on social media is not making much of difference.

Yes but maintaining so many blogs and that also for more than just a day is quite tough.

@swalia  think social media sharing does not always makes a difference but it varies from time to time.

Yeah, posting long blogs earns more rather than just commenting and discussing on forums.

As long as you have the idea in your mind, you can right at least 300 plus words for one blog. That is good enough to earn $.15.

I noticed how writing a blog helped increase my amount. I have decided to do more blogs, but content is key. I'm yet to earn a dollar. I'll get there soon hopefully, nothing is going to stop me. Thanks guys for all the ideas . This shows we are not greedy after all,  no one here is hiding info on prosperity and progress

yes I had tried that too. With 500 words per post, you can earn 22 cents, 4 posts in a day, you can earn 88 cents already. Almost hit $1

The blogs work like magic. I have tried my hands on quite a few blogs and I have made my first $1 dollar. That's a more cheering news. I'll keep up with the good work. Content like I always say is key. The words just flow and ideas as well.

@Christi Espinola  Yes blogging is good way of earning here on this site. Though I am not active since long time, but today I think about opening this site. Yes we can easily reach to 1$ by few blogs and forum work. One just need to be regular on this site to make it good. 
You must be logged in to reply to this topic.