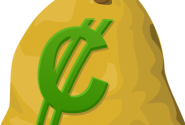 has anyone cashed out and received their money here?
Author
Posts

Hi! just a question: If you requested a payout or cashout last March 29, 2017 the money should go straight to your PayPal account on the 10th of the next month right? Should I wait some more days before contacting support or is something going on in litereacybase that I should know about? My real concern is that I have a lot of blogs here and if I won't get anything from those then this is a complete waste of my time (no matter how small the incentives are)

Thanks for those who will reply.

Hello!
I am very curious also as this will be my first redemption. I redeemed a few days prior to March ending and I have not received anything in my PayPal yet.

Hi to all,

The same situation applies to me. I made a redemption last 28 March 2017 and its already 11 April 2017 and I have not recieved any amount yet in my Pay Pal account.

I already contacted the Administration through e-mail regarding this issue.

I'm looking forward that all of us who are similarly situated on this matter or issue will find a favorable resolution to everyone's satisfaction.

Money is not everything for us writers who simply love to write for the sake of writing and sharing our thoughts or ideas.

However, true to the saying that the workers are always entitled to the fruits of his or her labor, we as writers are entitled to even a small consolation.

It is always this anticipation for our labor richly rewarded that always sweetens all our hardwork as writers in a manner of saying.

We are all writers here and practitioners of the writing profession. If we want to give the writing profession the decency and respect that it ought to command, then a simple consolation for our labor is in order.

I'm just looking forward that this kind of episode or incident will not be repeated in the near future.

I further hope that this plea will not fall on deaf ears and read by blind eyes.

I cashed out twice. Last month and now 2 days back again. I have yet to get paid for the last months redemption. But I am hoping I get paid for that this month. Also for this months redemption,  I get paid on next month. I guess 10-15 is the period when most of the people here get paid. I didn't see any thread on getting paid this month. Hopefully we see people getting paid. I may cashout again this month if all goes good so far.

I think we are all waiting for it. I also redeemed last week of march and haven't received it yet. Maybe it's like what happened to me last February, which I received it the 15th day of the month instead of the 10th day.

Yeah even i am waiting to receive my First payment here, which i redeemed in Feb and also in march, hopefully i will get that by 14th or 15th April.

I don't have enough money to cash out, but I redeemed once and it pass with no problems.
I hope everybody else get paid too.

@Arnold – I did not contact administration , support but looking forward to seeing what they write back to you!

Hopefully we'll all be paid by the 15th! 🙂

@Christi Espinola I have redeemed several times and got paid every time. Don't worry the site is legit and pays before 15th of every month in your PayPal account.

Thank you for the reassurance @suny. 🙂

@ suny : thank you for the reassurance. I hope so, though small in amount it will actually add to my bank and help a little with my bills. 

You all be paid if blogs are quality, unique and original, if not never expect a payment.

The same here, I am still waiting for my first redemption to be paid. I hope site is legit and will pay. I do not want to waste my time as I write a lot here.

Hello all!

We got paid today.

Check your PayPal accounts all!

I hope everyone got paid afterwards 🙂 x
You must be logged in to reply to this topic.