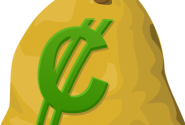 has anyone cashed out and received their money here?
Author
Posts

Thankfully, I received mine April 13 thru PP $22. Happy me.

I'm a newbie here I have just earned few cents.  I am hoping to reach the payout next month.

hello everyone! I already received the payment from LB 🙂 Hope you guys will as well

we all need money
let just keep calm aand wait
lb isn't scammer. they are legit

I am a newbie here and I just posted few articles and few comments. I hope I will cash out some good amount at the end of this month. I am happy that some the members shared about their payment and that made me encouraging to work with. I hope I will active at the maximum here by that I can get more interaction among the friends and earn more money too. Thanks.

Yes, LB is legit. I was paid last month also! 🙂
You must be logged in to reply to this topic.