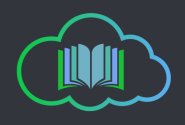 About LiteracyBase
Let's Discuss About LiteracyBase.com, It has been found that people who are new to literacyBase are posting questions like where to start, What to do or they are confused. They want to know, how this site works? So, Ask anything you want to ask about literacybase. Our experience users will help you for getting started.
SHORT POSTS/ LONG POSTS
Author
Posts

What is better from the aspect of earnings short posts or long. I mean is spending time to make long posts to earn 0.22 cents is better than writing multiple short posts… ?

I have no idea what fetches more money either short posts of multiple posts.

I am curious about this too. I want to know the difference in money they give you if you post short posts or long posts.

I don't know how much we can earn from a short blog post since I haven't tried it. My two posts were both long and I earned 22 cents from each of them. To be considered long, it should be composed of 500 words, if I'm not mistaken. As of now, I am going for long posts since I still don't know how much we can earn from a short blog post.

Well, if you have lots to discuss it would be nicer you make the long posts.

Though, thinking about a shorter post is much easier.

Bu whatever way, they both earn. Though, I still don't get fulfillment when my long post doesn't get any comment at all. Comments are what makes our posts fulfilling. It means somebody took the time to read it even for a brief period and give her insights or experiences also related to what you have psted. It's a bonus actually when it earns lots of comments.

I hope it will happen soon.

@DR KOKIL AGARWAL Payment depends on the length of the post. I used to be very active on this site till a couple of months back. I used to write one post of >500 words and two short posts of 300 words so that I could reach minimum payout every month. I was paid four times on this site.

In the comments if I  post comments which also add value to the article already posted if the comment is around 300 words one gets 10 points. I think this one point is once cent.  If it is around above  700 to 1000 words it gets around 20 points if it is above 1300 to 1500 and above it fetches one around 30 points. If you post a an article with ten quotations or any subject with ten points if fetches you 10 points if written short. If the article is elaborate and explanatory you get 20 points. I have got 30 points only 2 or 3 times.

One more thing for writing articles you need more time but for writing comments it is easier for many as they can use their own choice of free flow of words. I have written all my articles more than 250 in my Group Knowledge is Power Use It Wisely. And based on this experience I am sharing this information with you. I also do not keep counting the words of see how short or long the post is.

I write depend on what is to be written and what information needs to be provided and also see that the information to the reader is complete to the best possible extent possible by me. Here if one knows  typing and writing directly without preparing  any drafts one can write many posts and earn more. Short or long do now worry about it. Finish one and immediately go to the next topic.

When you get up in the morning or before sleeping in the previous night think of how many topics and articles are ready in you mind. See to it that at 10 to 15 articles are there in you mind. Once you are ready start how you would in an exam and try to finish it within a stipulated time fixed by you. Do this repeatedly daily and you will definitely earn and get more experience and more information for your other articles too.

Choose different topics which are not there already in the site. Hope you find this information of use. I have yet to learn blogging as I do not know about it but I would like to learn and blog too. Best wishes and regards to all.

Yeah,you are right.But for me it is difficult to write 300 words post.Still i have been trying my level best to write more.

I dont usually aim for long posts. I write down what i need to explain my post in the 300 words, if by any chance i need to explain more then it will be longer but i don't keep track of the words that go into the post.

I personally think what works best for you do it. Because writing 700 words and earning 22 cents. And instead you can write two articles and 44 cents each. And that can be one way for you to make more money. So think of that. Apart from word count also look what makes you comfortable long term. I'd say the long post can be good for some topics. Whereas some topics require you to write short.  Because often you don't have to say much as well.

Thanks a lot everyone for all the wonderful responses that you have made. They have all increase by knowledge in various aspects.
I will try another way from today

I think long posts usually earn more than short posts because Google can notice it. (I don't know much about algorithms). But if the topic is boring, it is best to write short and sweet posts that will be read by many people who are lacking time to engage in long posts.

@swalia some good tips- I was not aware of such point system. I write longer for my story series or other stories I have written, while some of my posts just nearly touch the 300 word limit mark.

Thanks a lot for your advice. But why are you not active now? Any specific reasons?

My analysis for the computation of each posts here are as follows:

a 1000-word post, you earn $0.33 or $0.00033 per word.

a 500-word post, you earn $0.22 or $0.00044 per word.

a 300-word post, you earn $0.15 or $0.0005 per word.

You will get more earnings if you write a 300-word article, rather than a 1000 or 500-word article.

For if you write 3 articles with 300 words content, you will earn a total of $0.45 as compared to an article of a 1000-word and be paid only $0.33 or 500-word and be paid $0.22.

The only hitch with a 300-word post, who will have to have more topics to think off.

This is just my opinion, by the way.
You must be logged in to reply to this topic.