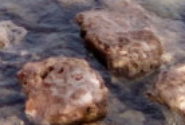 Post your topic and I'...
This group I created is mainly as a circle amongst friends or any member of literacybase to share topics, comment and replies on increasing profits, it doesn't require any particular topic all you have to do is share your thoughts and I'll share, comment or reply to your blog, forum or any other post aim towards. Bare in mind though we all do the same for each other to increase profits and at the same time delivering with a proper presentation avoiding any breaches of literacybases agreements.
Problem with this
| | |
| --- | --- |
| Author | Posts |
| | Post my blog day before yesterday and came back and it was all gone, my blog, the tropic everything. I think it's because I have posted it up using my referrals links from other sites I have been using, never know this was that much against literacybases policies, anyway no hard feelings you live from learning while learning from living at the same time. |
| | Was it a blog or here on the forum? Usually, if you are posting referral links for other sites then they are against the site's rules. It's in the rules. You  just have to take the time to read them. Next time they can simply delete your account without telling you anything. Now you can talk about the sites but you can't post any referral links. |
| | Thanks for this info …cause it took so much energy to get that blog done. Just to know it was all gone at once and I truly think that they should only delete the referral links and not the whole entire blog, thanks again for replying. |
Viewing 3 posts - 1 through 3 (of 3 total)
You must be logged in to reply to this topic.