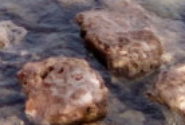 Post your topic and I'...
This group I created is mainly as a circle amongst friends or any member of literacybase to share topics, comment and replies on increasing profits, it doesn't require any particular topic all you have to do is share your thoughts and I'll share, comment or reply to your blog, forum or any other post aim towards. Bare in mind though we all do the same for each other to increase profits and at the same time delivering with a proper presentation avoiding any breaches of literacybases agreements.
Post your topic and I'll share reply or coment
Viewing 5 topics - 1 through 5 (of 5 total)
You must be logged in to create new topics.