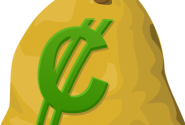 What are your daily goals before reaching Christmas?
Author
Posts

@shavkat, Go, go, go for your dreams. To dream is free plus your will is so strong to make everything happens in just a wink of an eye. There are instances we cannot believe a thing happens without our notice.That is what we call circumstantial ,plus Canada is an open country and you have the skill or talent to be hired.

I cannot apply for work in Canada. There is no one I know there. In United Sates, there are many, but I was denied of a visa twice and that was a traumatic experience for me. Why? I spent much in the application, plus air fare, taxi fare in going to the US embassy, hotel stay , foods and the tensions money cannot pacify.

I am wishing you good luck to your plan to migrate to Canada, You will surely be granted for a visa for you already have many visas abroad.Thanks and have a very nice day and evening.

My daily goals have changed this month. Mom is still sick and I am still having to do everything. She lost over 20 pounds in less than a month. I am glad to have my youngest son at home with me for the time being but he will be leaving the Tuesday after Christmas. I don't know when my mom will be back home and out of the hospital. My son and I agreed on not having a Christmas this year.

@evilelf, Hi friend? I am so sorry to know about the health situation of your mom.Does she have high blood sugar? Why I am asking you this because my co-teacher has high blood sugar and she gets slimmer everyday.She still teaches in school. She does not like to think about her sickness. I hope and pray your mom to get well soon. 

We ought to love our mom and no matter what we do everything for her happiness.But I am so unfortunate because my mom died when I was 6 years old. I never had tasted love of a mother. I know how she cared me when I was a baby, bad those years while we were together,  which, I forgot for 6 years old is still a baby.

I hope for the speed recovery of your mom. By the way, may I know why she reduced a lot?

Thanks for reading.

Thanks  cely, hopefully she will be home tomorrow (Tuesday 12/27) or the next day. She is improving a lot. She has some good doctors that are taking good care of her. Well, the nurses are anyways. 😛 She does have diabetes but for a long time she wasn't able to get that under control until recently. I wish I could lose weight like she has. I feel like I have gained weight. 

@evilelf, I am so glad your mom is now better and I think this is the day you mentioned that she will be discharged from the hospital. I hope she is at your home now enjoying her liberty fro dextrose and injection plus the lackness of sleep. It is not easy to deal life with some issues of health I better be problematic with money fro I can find money rater than sickness that has no assurance of the days confinement in doctor's bed.

About your weight, that increases because of stress. if we are always on stress we have always the appetite to eat without break hehehehe, thus adding some weight to the original weight,lol. Never mind your weight, what is important is you are in good health.Should you like to reduce weigh, well you measure your food. Just one small cup of any kind like rice, veggies, meat, fruits, and others.Plus some dancing activities at least 25 minutes a day. Just do it inside your bedroom. It really works. That is my secret in maintaining my weight 110 pounds since age 17.

Thanks and have a nice day or evening.Merry Christmas.Extend my warm greeting to your mom,
You must be logged in to reply to this topic.