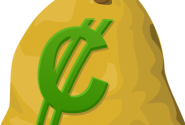 What are your daily goals before reaching Christmas?
Author
Posts

We only have few days left before Christmas.What do you usually plan days before Christmas? Have you recalled all those ? For me, I have daily goals before reaching Christmas. My first goal is to make a to- do- list  daily so whenever there are stuffs I forgot to buy, there is a chance to buy them the next day. That is my first daily goal before Christmas.

My next daily goal is to observe my spending habit wisely. Frankly, I am an extravagant lady, so this time, I accuse myself of having too much free will what to spend. In order for me to observe success to my second goal, I only brig an amount allotted for the day to discipline myself from spending too much. I am so happy of this, in fact this is my  8th day observing  this goal.

My third goal is to give myself few hours to visit this site so that I can utilize my time better. I always check my note about my visit. I am doing this so that by January I can have a better a  pay from Literacy Base.

The fourth goal is to always check my physical heath, the food I eat, the fruits I buy, and other stuffs that are so important to always have glossy life,LOL.

Thanks for reading my friends. What about you? What are your daily goals before Christmas?

No my friend, support deducted my 27 dollars out of 80 dollars due to my cousin's mistake.

One of my ultimate goals is to be with the family and close people together. I hope I would be able to reach this short-term goal of mine. For the long-term goal for next year is still ongoing.  For sure, I will do some interesting things to have as an investment. I had tried one investment and hopefully, it would be successful.

My daily goal before reaching Christmas?

Simply to do my daily routine smoothly.

Have a time with my family(specifically dinner time with them because it is where we are all present)

Hang out with friends during weekends. 🙂

Strive more at work.

My goal is to spend time with my loved ones catch up and just have fun rogether. Thats just a first then i will start arranging stuff for my business that i want to start up in January.that includes licences and equipment for the business. Am thinking of also doing some christmas shopping and maybe plan for a weekend get away with my better half. Oohh and another thing is ro do some repairs in my house and also do some painting as well. So far that is what i want to do before chriatmas time so that by the time people getbaxk from their chriatmas holidays me i will be set fo the new year.

@jhsayyar , Ha? What mistake was it all about? Is the site you mean here Literacy base? Why were you deducted. You deserve that pay $80 for all the blogs posted here are coming form you or written by you. Do you have a cousin also a writer here at LB? Why didin't you explain or claim? That is unfair.Maybe the ground was so strong to sanction you from $27 deduction?

I hope you won't have problem along with your writing spree here in LB. Don't feel discourage friend, go on , move on.

@shavkat , That is a very nice goal my friend, go for that business I am so sure you will prosper on that. Just hire someone can be trusted so you won't be abused or rubbed .We cannot anymore trust anyone this time eve to our relatives. Are you not with your family this time? I think I forgot that you are there in the other country.To be with our family is the best thing to do for our family is always helping us and support our needs, but not all is having a wonderful family .Others are broken and others sacrifice a lot from hunger and financially in constraint all the time.

I pray success of your business dream. Take care all and my warm regard to your loves.

@Anitah Gimase, That is the most important goal in life to be with loved ones.The feeling is so nice if our loved ones are near us. There is no boring moment with them, in fact, we are willing to sacrifice just to see our family happy and contended.

Further, good luck to your business my dear. What is that business all about? Secret? hehehe.Is that business on line or business installed in your area or locality?It is so nice having you skill in painting and house repairing.How are you going to repair your house? hehehe. I am so intrigued about your house that needs pair.

Good luck to your tasks.May all of the, be done smoothly.

@Nemzie Bayawa, Nice girl, that is the best to do to have our family at our side all the time especially Christmas holidays. Boding with our family is very important for they are the reason why we survive and why we live.

A family is also the basic unit in a society, and a family that prays together stays together.

@lovern I am still feeling so confused if to have a business or migrate in Canada. I just need to have one requirement to go to this state. Hopefully, I could decide before next year. At present, I am in our country. Let see will happen for next year plan. 🙂

@shavkat, you will surely achieve your goal in  life to reach Canada. You can surely make it for Canada is an open country nd they are now inviting thousand people in Philippines to fulfill the need of Canada.

Next year, too, I will surely go back to new Zealand to work there. I hope I find a better job. By the way, what shall you do there in Canada? Are you going to apply in an office?I Hope you will.

@lovern I am applying for an immigrant visa. I just need to ask the private agency for the requirements. It has been a long time that I haven't check for the assessment. Actually, I will secretly go to have the application. I will surprise my family. Some of my close friends are long gone and they had changed for breaking their promises. I think some people change if they step down their feet across the country. I can apply as Physiotherapist or find some international NGO.
You must be logged in to reply to this topic.