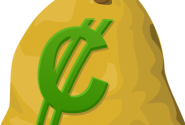 Have you tried Swagbucks?
| | |
| --- | --- |
| Author | Posts |
| | I am signed up for Swagbucks as did my daughter. She makes more money than I do. Much of my time is consumed with my other work-at-home projects, but it's good to know SB is an income stream. Have had an account for a long time. It's also good that they don't delete your account for inactivity.  Thanks for suggesting those others sites like MTurk, Content Authority, etc.  Will have too look into them.  🙂 |
You must be logged in to reply to this topic.