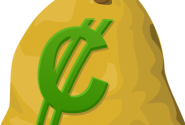 Have you tried Swagbucks?
Author
Posts

Hi, Let me share something that is awesome. Can you believe that you can use your smartphone to make money? Check out Swagbucks! Swagbucks offers you different ways to make money or gift certificates. I, personally, have made $25 cash sent to my Paypal account. Other times, I have had a $10 discount from Walmart.  Whether cash or gift certificate, you can win with Swagbucks.  There are different ways to make money. You can try certain products on a free trial offer but make sure you read the terms before you commit to anything. Surveys, playing games and watching videos can add up. Buying things online? You can get Swagbucks that can add up. I have brought items from Walmart, Home Depot and even traveling expenses has helped me reach for that elusive prize. Finally, they have a great referral system that can help you get some passive income. The best part? It is free, so hop on and enjoy the ride. Link provided below.

http://www.swagbucks.com/refer/Montecristo56

Swagbucks is amazing! I like to redeem gift cards on there. 🙂

yeah i tried swagbucks, its available In India but does not provide any surveys to me and its not viable to continue without surveys, so i left that, now i am loving my time here on LB

Great to know, are still quite active on swagbucks or just on other writing websites

Thank you for your feedback. I have other sites that may help. There is one called Mturk which is associated with Amazon and you can earn some money on the side. You have to be approved in other to get in but once you do, I have some tips waiting to help you. I have written a blog on this site on how to make some money with Mturk. Also, IPSOS has some surveys from time to time but I do not know if they have any available outside the USA. Finally, for those who write, there is hope. This website will pay you but make sure your grammar is up to par. Here is the link below and happy writing, my fellow writers…..http://thecontentauthority.com/

Hello Caleb,

Thank you for sharing the websites! I am a member of IPSOS. I have not really been active there though. I do like MintVine.

Is Mturk a site associated with Amazon or is it a 3rd party website?

Bummer Swagbucks is not fully for India! Maybe in the future. 🙂

I tried Swagbucks but the site was off. It didn't appear online.

The website did not load for you?

Yes, it did not load. I am in Bulgaria.

Greetings. @Michelle—Mturk is associated with Amazon.  You have to get registered first. Once you get accepted, you can have your picks of Hits (jobs) depending upon your score. Please read my article on mturk because I wrote a blog with full instructions on how to get the most of it. The advantage of mturk is that you can use what you earn to buy Amazon products. Amazon has has had a record year on the stock markets and there are a lots of hits available. From time to time, it may dry up but be patient….When it rains, it pours. I heard of Mintville and I might try it. Anyway, I am here to help others answer questions about Mturk. Have a blessed day, everybody.

Hello Caleb! Thank you for being very informative about Mturk. Initially I did not think Mturk and Amazon were associated because of the name of the website. I have an Amazon Prime account and do quite some shopping on there especially with gift cards I collected from other websites and sometimes my money, so I would definitely like to learn more about Mturk. I will keep a note and read your blogs and see if Mturk will suit me. 🙂 I already have some websites I am working on, but first I am trying to get used to Literacy Base. I do not see any notifications on here so; it is hard to keep track and the replying takes a little longer to load compared to other websites I have tried.

 

Have a lovely weekend! 

Thanks, Michelle. I will be more than happy to assist you or others concerning Mturk. I am not getting anything from them just the satisfaction of helping others. I know how hard life is and any way that I can help others make money is my objective. There have been students that have brought their books (while in college) using Mturk. Also, a lady (Believe it or not) made $800 in one month using Mturk. Who would not like to use an extra 800? So, let me know how it turns out for you and anything I can do to help, I will do it.  You have a blessed weekend!

I have tried Swagbucks because all my frugal blogging friends were raving about how much money they made and what good deals they got. My own experience hasn't been as positive.

I'm too old and don't use enough popular products to qualify for most surveys. I hardly ever use coupons because I rarely buy brand name products. I'm only buying for two of us now and we try not to eat processed foods. Most of the tasks that earn you money seem to involve spending money.

I was doing the daily poll and the swag codes, but I finally had to get rid of the swag bar on top because it was interfering with the way some of my websites worked by covering up menus at the top. Unfortunately, it still popped up every time I got onto a shopping site to look for affiliate products to promote in my blogs. It's a nuisance.

Now when it pops up to tell me there's a new swag code, I'm not sure how to get to it. I use it very rarely. Maybe I'll be able to get some cash out of it someday, but it's pretty labor intensive and not much fun. I'd rather be interacting with people in forums and blogs.

Greetings, Barbara, I am sorry that Swagbucks did not work for you. It can be a little complicated. At one time, Swagbucks was an easy place to make some money but they had changed some things. In spite of those changes, you can still make some money. If you have a smartphone or android, you can use it to build up enough swagbucks and make some money just by watching videos.  I have accumulated 500 swagbucks to get a gift certificate. It does have it's perks. If you are not convinced that Swagbucks is for you–Try Mturk. It is from Amazon and has some nice benefits. All you have to do is registered, be accepted and off you go. The payout is low…$1.00 gets your funds released into your checking account. It is easy and less complicated than Swagbucks. Here is the link….www.mturk.com
You must be logged in to reply to this topic.