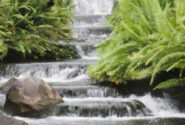 Share me your beautiful nature
Author
Posts

Where are my friends now who shared their nice photos here of nature. I have missed my friend @evilelf, @Super D, and others. They might be in other site, or they already have found an active job in the day and when they arrived home they are already so tired and no more chance to visit here.In case you visit here, just want you to know that there are many changes here in this site.

Most of us like beauty of nature. Those beauties ease and cease our tiring days or boring moments. They refresh our sense and make the beating of the heart in awe and wonder. All creations of God are all inherited by us in this world. We cannot create our own nature, so we owe all to our Almighty Father.

I am going to share you here very nice view of our beach. I and my friends were here last month. We brought our foods like grilled fishes, grilled chicken livers, grilled veggie, fruits and some juices. We had our over night stay in the hotel near the beach that I am going to share you here. In case, it cannot be uploaded,I am going to change it, if not as is.

Save

This is the beach Marvilla Beach that I and my co-workers used to hangout during free days. This is a very lovely beach with white sand and clear water like crystal,lol. I also used to have a night swimming here with some friends during college. How nice to be in college again free life, going anywhere with friends, movie, zoo, forest, vast garden, beaches, discos, bowling , and strolling in malls. We also like to window shop things we like so by the time money is available , it is easy to trace their locations. Now, I am working, so gone are those happy and free days.I and my family just bond in the beach, bring some foods, breath the fresh air and soak in salty water for few minutes.

I would like to share you this beach named Marvilla Beach. I hope you like the pic.Thanks guys.It is me in the photo hehehe. I do not know if after sending this image appears, if not an apology.

I am so thankful this photo appears with my own image in the beach, blurred I was against the sunlight noon time shooting. I hope you could share too your nice photo of nature. I love nature as I am part of its existence . I was happy during this activity in Marvilla Beach with my co-teachers.

Thanks for reading my friends.
You must be logged in to reply to this topic.