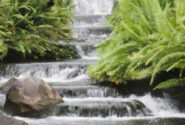 Share me your beautiful nature
Author
Posts

Hi friends? We are all lovers of beauty,but sad others do not see and appreciate beauty. Those who never care might have some mental problems or just so busy n life that they always concentrate on their actual activities.The beauty of nature is just around us in our neighbors, in our yard,in our garden, in our family and in a place where we always pass and go like lovely flowers, high  mountains, flowing rovers, bamboos, trees, seas, oceans and architectural works.

Even sweet smiles from someone part of nature can make and inspire our day. We are part of nature, so beauty is also within us.

I do not know if allowed to post here in groups portion media.

Thanks for reading guys.Take care all.

You are right when you say everyone sees beauty in a different light. We all have different tastes. This makes us unique. I like to look at trees and wonder how it grew in the shape that it did. I wonder what types of hardship it went through to survive. I wonder what kinds of bad or good things the tree has seen in the past. I guess some will call that a tree hugger. Someone has to care about nature.

As I talk my dog on his daily walk you can best believe we will have at least one maybe 2 other animals walking with us. It is unusual to see cats walking with a dog but these cats do. My dog will sniff them and give them a kiss and he even makes sure they return home safely.

@evilelf, Hi friend? hehehehe, I am so amused with your walking that day with a dog and cat going along with you , so awesome cat she likes to have bonding with you and your pet. That is a very nice episode, you should have taken a photo shot on them so you can share it to me and to others. What a lovely moment. I now miss my pet pup named Cap Arthur.He is 5 months old now.It's my sister that takes care of my pet puppy. They are now friends,last time not.

Yes, true, there are so many who do not care about the beauty of their surrounding. If they only know that even grasses have art and beauty, they will surely agree on us. They will surely feel how the eyes appreciate and how the heart accepts in merriment.

Thanks friend and take care.

CORNWALL PARK, AUCKLAND, successfully posted here. I am super happy to share you this awesome and clean, green park.

<span style="color: #505050; font-family: 'Open Sans', Tahoma, Verdana, sans-serif; font-size: 14px; text-align: center;"> </span>cely<span style="color: #505050; font-family: 'Open Sans', Tahoma, Verdana, sans-serif; font-size: 14px; text-align: center;"> Actually I did some video recording of it this afternoon. I am having troubling putting it on Youtube. I believe I was able to put  it on my Facebook page. But I don't see it anywhere. I will try again. I love how the animals get along with each other. Good to see the trees are blooming. </span>

Here is my share of nature. I took the photo in the watershed area of our city– Candon City. The area was developed as an agro-forestry projects which the community planted lots of forest trees and fruit trees. The area is more than 50 hectares and is now one of the tourist destination of the city.

Though we are already a city but we are still in the green program and making sure the environment is never left behind, it is being taken care of. The city is providing lots of development in the said area and all the things is the betterment of the surrounding.

A good step for the global warming and climate change.

@evilelf, hehehe, what's the matter with your texts friend,LOL. What you downloaded YouTube might have not been approved. Last night here, I tried to resize some pics that is why I was able to share you some photos .

No worry, in the next time around we all surely be successful in our intention to include posting images in our discussions.Yes, the trees here are always blooming because of the climate always cold , so they can always inherit the dewdrops and wet grounds. How nice to live here for good.No one can tell , except God.

Image by Pixabay

@ SuperD, So beautiful work of nature. No man can plant as numerous as this unless with the help of many big birds. Your city is truly awesome for there are so many trees planted nearby, the same way here in Auckland city.

Along the roads of Auckland, trees surround. No place here remote,suburb  or urban having no trees planted.It is their government that initiate planting of trees , flowers, herbs and quality grasses. That is why , the first time I arrived here, I have not avoided myself to say "wow, like a paradise." Auckland is like a paradise, coll, clean and super clean.

It might be always this way because they have smaller population 5 million unlike in the country of my birth, Philippines, small country but population is surging, 100 million plus people living and residing on it. In New Zealand, the population is small but the production is so vast , that is why they are well  supported by their Prime Ministry Key.

Thanks freind and have a nice weekend.

Image by Facebook.This is found in Philippines.

I am not sure what was going on with my text. I did nothing different with it. Could be a glitch of some kind, who knows. Now YouTube didn't deny it. I was having issues with my phone. So I had to hook my phone to my computer and add the video to my computer. So I am trying to upload it now through my computer. Hopefully, my internet won't give my any problems. I switched companies thinking I was going to do better with lower prices but ended up with crappy internet speed. It's too slow to my liking.

[caption id="attachment_28621" align="alignright" width="225"] view of my walk~belongs to EvilElf[/caption]

Okay, it finally finished downloading to YouTube. Here is the link to it: https://youtu.be/_Sse2VNMwvs

@evilelf, Hi friend?hehehehe, that is funny episode of your downloading;however, you succeeded my dear, do not worry much hehehe.

You share here a very nice work of nature. I like to see this road coated with brown leaves. These leaves had just fallen and scattered to the ground, so meaningful and the road so clean.Soon these leaves will be blown away be wind or carried away by floods. They would drift nowhere. I like much the trees for despite planted near the road,but their roles are terrific.They serve as supports to people , so they would not be flooded fiercely due to strong rain or storm.

Trees are trees of life and humans should care them and value their works to humans.They are partners to living humans for building constructions, shade, lumber for business and many more to mean support in many ways.

Images: First image taken by me in Auckland Garden and second image taken by: Search Engine

I would like to show you again another beauty of nature in my place. Tis is not actually ear home, this place is so far away. You need to ride by car, by bus or by barge. This is considered one of the beautiful spots in the Philippines. This is called DAKAK  Beach in Zamboanga city. We been there with our school officials and teachers. This beach is so beautiful. It has white sand , clear and clean sea water.

DAKAK BEACH

How I like to go back there but because of peace and order problem, that dream of mine might not happen this time.

Personal shot there in Dakak beach.

@peachpurple,wow, so awesome, we cannot blame the people or are swimming lovers. They will only regret f they feel something bad to their body and late to realize they are stupid for not minding on the request of the owner.There are people that want to explore.

I would also want to share here another beautiful picture of our nature.I love nature and every time I am sad and alone, I just look around and find some birds flying and some bees lost their way. I also look at some leaves dancing despite no wind disturbing their presence. It seems so awesome looking at those leaves swaying so merrily with the small bows only coming from the sea breeze. How I really love to watch huge trees full of strong and robust twigs, branches and leaves.

Sometimes , I go to the sea and look at the waves rushing to the shore. They seem competing themselves at to which sand they would land and corrode the sand that peacefully lay on the bare ground.All these nature views make humans happy, but sad, many do not see the beauty of natu

nature, instead, they abuse them.

I no longer plan to send here nice pictures. There are some people here that steal photos. I already caught 5 people stealing my photos. Those thieves were kicked out by site admin for they do not only intend to steal photos; likewise, recruit bloggers here thru blogging so many websites for the people here to apply They are no longer here. We have to help the site to get rid off spammers , cheaters, photo thieves and scammers if we want to have this site stay with us for many years.

Wow i love what am seeing, i love nature and everything in it. I come from a tropical country and we have lots of greens everywhere you go or look you cannot miss to see a green plant somewhere. I love beauty both in and out. It could be personally within myself and the outside.
I especially love the ocean and beaches they give me a feeling of calmness. The flowers in the gardens, the beautiful weather, the skies, there are so many things to be thankful about.

@Anitah Gimase, That is how good and loving our God is to man, but man has many abuses to mother nature. It is so ad to see the river so polluted unsafe even for the animals to drink. How also sad to see our seas and oceans getting polluted everyday with toxic chemicals thrown onto them like metal, mercury and more that harm the health of every one consuming fishes in the seas and oceans.

because of over population, many of the people forced to devastate nature to survive from hunger. Severe hunger and poverty lead humans to ignore and neglect the call of the world to stop polluting our rivers, air, ocean and lakes if we all like to live in a very safe environment.
You must be logged in to reply to this topic.