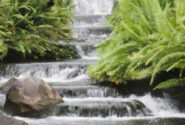 Poem for you: What is life without you?
Author
Posts

What is life without you? Nothing at all

Night becomes day when we are together

No rain no pain only happiness

You are my shelter in life's disaster

You are my soul that beats me for you

In this world, it's you I see

Night and day your  smiles pave the stresses

It's your caress that pave them

I do not know what life would be

Without you in my life

I may be crazy for you…

That is LOVE.

Image by Pixabay

Come and let us be happy again….

Let us cherish every moment

while the sun is still shining

while the rain is so cool

while there is moon that shines upon our nose

Let the rose blooms

and let her happy again

Let tomorrow with you build an edifice

That makes life stronger and never fails you and me

Yes, you and me in this world where love is almost not felt!

Image credit by Facebook

Nice poem you have there, ma'am Cely.

Love really is a universal word. We can say anything good about it.

I love the way you interpret LOVE.

@Nemzie Bayawa, Thank you Nemzie, I was the literary editor during high school and during my college. I was also hired editor im chief of a local magazine in Cagayan de oro city and its nearby cities. The magazine was names NOVA MAGAZINE.  I was paid per released of a magazine is P10,000. I was the editor of NOVA for three years. The magazine owner left the country for good in United States. I was so contented with that fee plus my salary in teaching. I only stay in NOVA office when I the magazine is ready for editing, the entire pages.

I have written almost 800 poems , others were published in MOD magazine and to other sites in the past where i was hired as a writer like Triond, Wiki and more.

I love to write poems. I can write 800 words poem. That was what I did when Blog Job was still active.This time, I seldom write poems for in this site LB, they want us to write blogs according to their platform.

Whoa! that was amazing achievements. Writing is really a passion of yours.

For me during my high school 'till college days, I'm not interested in joining journalism club of the school, but I did some contributions for the school paper.

Joining pageant is my interest during those times.

@Nemzie Bayawa , wow, joining a beauty contest sounds nice and therefore you are that very beautiful sexy and appealing lady. That is nice to join like that for you have the qualifications. My sister has become the Miss Del Monte Philippines, Incorporated, beauty pageant, no money is involved beauty and brains. My sister won, She was also an employee in Del Monte Philippines under the Quality Control Department as she is a Chemical Engineer.

That is true, I have so many accomplishments in the filed of writing, and writing is my passion, my  outlet every time I am alone and lonely.Writing enables me to meet many nice friends like you.

Have a good evening.
Viewing 6 posts - 1 through 6 (of 6 total)
You must be logged in to reply to this topic.