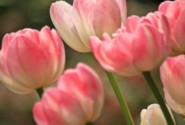 Step Forward
Author
Posts

Letting go of those who bring you down is a part of saving your soul.

It doesn't mean they are no longer there, it just means you are putting them to the back, So You Can Step Forward…

I LIKE THAT IDEA.

WELL ITS PRETTY TRUE. WE CAN NEVER SAY THAT PEOPLE WHO LET US DOWN WILL BE GONE WHEN WE LET THEM GO. THEY ARE ALWAYS THERE LOOKING FOR THINGS THAT THEY MIGHT USE TO PULL US DOWN AGAIN BUT NEVER MIND THEM. JUST PUT THOSE PEOPLE AT YOUR BACK FOR US TO MOVE FORWARD AS YOU HAVE SAID.

Yep I think very often when we hear 'let go' we imagine never seeing them again, even some family members for example, if I said let them go,  we would think well they will still be there…

Just means don't prioritise them especially if they consume your positive energy and always make you feel bad.

They won't go anywhere, but you have the choice where they fit in your life and mind ☺

Thats very true. Sometimes we cling onto people who pull us down without even us noticing. But its always good to be on the look out for such people.
Sometimes when you feel like someone is not doing you justice, oris not treating you right, the first thing is to try and find out what it is that is causing th3m ti do that, and try to change it, if things don't change , then by all means walk away and do something else. Because you never know what God has in store for you. He could be moving you away from something bad or taking you towards something better.
Viewing 4 posts - 1 through 4 (of 4 total)
You must be logged in to reply to this topic.