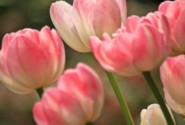 Goodbye old self: A dedication to you my dear
Author
Posts

This is to you who want's to change from worst to better.

Old Self Must Gone

Chain smoker, yes, that's me

In front of me, smokes I see

Addicted to it, can it be 

To give it up, wait let's see.

Har drinker when problems arise, 

A long– necked bottle of wine 

seems nice,

To erase the guilt and fears,

To eliminate the hurt and tears.

All day, in my life is frown,

Why doing such is unknown.

Help me up, don't let me drown

for this life is not my own.

Goodbye old self, farewell my past

To forget you is a must,

I'll gain back the hope and trust

When I'll let go at last.

A new beginning I will start 

I'll bring the out the courage on

my part,

Today, I'm gonna be smart

In living a life with a healthy heart.
Viewing 1 post (of 1 total)
You must be logged in to reply to this topic.