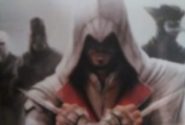 Horror Movie Fans
This is for all the horror movie fans that gets a rush and excited over really great scary movies. Me personally these are my favorite movies to watch especially on those long boring nites. Be sure to post your favorite movies. Im a big fan of all the Micheal Myer movies but there so many more great movies out there.lets hear them all!!
Horror Movie Fans
Viewing topic 1 (of 1 total)
You must be logged in to create new topics.