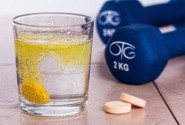 What kind of competitions do you enjoy watching?
Author
Posts

Cheerleading is an activity that promotes sports, team motivation, and audience entertainment. The goal of the activity is to encourage the audience to cheer for sports teams. In recent years, it has become a common competition with huge prizes for the winners such as scholarship grants. Cheerleading includes yelling, intense stunts, and organized routines. These routines may feature dance, jumps, tumbling and chants. Have you joined in this kind of competition?

 

 

I like watching sport competitions. I am really excited for the Summer Olympics coming up.

@oksummer I like that while watching the matches with some snacks on the couch. A perfect place for the family and friends be together and enjoy the moment of being together.

I enjoy reality shows singing and dancing

@bestwriter I also do like this kind of entertainment. Right before I call it a night, I usually browse youtube and watch American Got Talent or British Got Talent.

@shavkat   We have these shows – one based on American Idol and several others both for adults and kids. There is the master chef both for adults and kids.

When I was studying in high school, I joined the cheering from my freshman year to senior year. I did enjoy the yelling to the top of our voice. I did dance, swing, gyrate to the song and rhythm for everyone to do them in synchronization. And we always came off victorious. By the way, I belong to the A1 class. We were also chosen or selected to participate in any competition during the opening salvo of an athletic meet.

Cheering, mass cheering was fun, enjoyable and the best part of a competition I have had joined. However, it was too sad that I hadn't taken any picture souvenir for the said group competition. What I had remembered was the colorful costume we wore and the various shiny gadgets we had used during the presentation. I hadn't forgotten those cheering squad I had had participated during my high school days.

@bestwriter I like the kiddies showcase their cooking skills. I wish I have the guts to learn how to cook. It is really entertaining to see young people with this kind of venture in life.

@nakitakona13 That's really a precious moment. It is a sad thing that you haven't had the snapshots. It matters most to remember the old days and can be shared to others.

@Shavkat I am great fan of badminton and cricket. You know it is a different feeling while you are in a cricket stadium in India with close to hundred thousand people cheering to our favorite team while cheerleaders dancing to popular music.

@suny Whenever people cheer over their favorite team, it boosts team spirit for the sportsmen. In fact, I haven't tried to watch live matches. But I do think, it will be a great experience. c",)

I dislike watching most team sports, but I do love to watch more artistic sports like synchronized swimming, figure skating, gymnastics, dance competitions, etc. I particularly appreciate the military precision of such things as a drumline or drill competition. And I also enjoy some of the martial arts competitions, particularly in Judo or Ju-Jutsu.

@ruby3881 I am not also fond of watching team sports. I find it boring and prefer the excitement in watching the type of competitions you had mentioned.

I enjoy watching singing competitions and football games. Singing competitions excites me since i love singing. Hearing different beautiful voices singing awesome songs makes me smile while football games make me observe how important every player in the game is.

I love dance competitions and also watching athletics, you know i love to dance so when i watch the competitions i can learn one or two moves and i really enjoy that, as for athletics i used to do athletics back in my school days and that's why i love watching them.

@Shavkat, I also like cheering competition.This kind is so far different from yesterday. Students this time have many accesses to the different steps they want to explore to win.Before their cheering seemed dry and not artistic because they just based it from the book,
You must be logged in to reply to this topic.