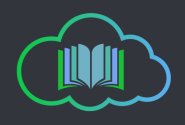 About LiteracyBase
Let's Discuss About LiteracyBase.com, It has been found that people who are new to literacyBase are posting questions like where to start, What to do or they are confused. They want to know, how this site works? So, Ask anything you want to ask about literacybase. Our experience users will help you for getting started.
What about our Pending Payment?
Author
Posts

I've tried to contact them abut the pending payments.

I have tried to contact support

Hi,

Iḿ new here…and I want to know where did you try to contact support? When I registered with LiteracyBase, I seen the email of support as: [email protected]

There is another way to contact the Support? Please, share anyone that it is old on this website, the proof of the Payments. I dont want to waste my time. Thanks friends!
You must be logged in to reply to this topic.