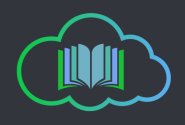 About LiteracyBase
Let's Discuss About LiteracyBase.com, It has been found that people who are new to literacyBase are posting questions like where to start, What to do or they are confused. They want to know, how this site works? So, Ask anything you want to ask about literacybase. Our experience users will help you for getting started.
What about our Pending Payment?
Author
Posts

@support As the site is back to normal, should we expect our pending payment in near future please?

@suny, Hi? If the site operates back, I think we will start from zero. This is a new admin so we have to compromise the past earnings. Let us rejoice if this site operates back normally and pay people. Let us wait for the reply of Support.

I am so happy to be here!  Hi Cely!!!

@kaylar, hi friend? I am happy, too. I am still in doubt for Support does not reply and there is no further announcement if the site resurrects?

I am not posting and am taking some of my items for other sites… I don't trust this site

I will decide only if I get my pending payment new or old admin makes no difference.

I am also waiting to hear about  our pending payments. Mine are worth more then 100 dollars and they should check soon and reply

I  am also so concerned about those who have reached their payment requirement for cash out. It's my hunch that they would be paid in due time.

Since this site just being reactivated under the new management I supposed, there would be a transition period until it becomes stable and those pending payments be settled in the most practical time.

For me, I am in the process of adjustment how things are going on here.

Somewhere in a forum where I used to work with, @sunil. I came across there that LB has come back to circulation and it is under a new admin. I have not verified it yet. That's why I am here to see how true that LB has in operation.

Do you have any information about this site? Could you share it to us? Thank you.

Sorry guys, I don't operate on hearsay but I want to listen it from the horse's mouth. That means the admin must say it and take us in his confidence.

I think the situation is a bit confusing. Hope you people share some good news with us. I am not active now-a-days but may consider it as I see some good gestures.

Let's wait and see. No communication yet received from the admin as well as from the @support. In due time, all our queries as far as payments are concerned would be clarified. For those who wait would have something to get. It takes patience.

Okay then I am patiently waiting for any information from the site owners/support 🙂
You must be logged in to reply to this topic.