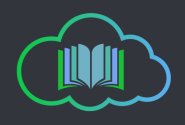 About LiteracyBase
Let's Discuss About LiteracyBase.com, It has been found that people who are new to literacyBase are posting questions like where to start, What to do or they are confused. They want to know, how this site works? So, Ask anything you want to ask about literacybase. Our experience users will help you for getting started.
Received my 5th payment
Author
Posts

Congratulations on that payment. It's good to see the site is still paying.

It is no doubt  a struggle here to earn but they pay unlike so many sites that don't.

I had also received my second payment. Seventh heaven feeling for me and too motivated to work hard in LB. Goodbye TinyCent and grateful for touching the lives of the other writers.

Wow 5th payment that is very encouraging considering that i have not received any it gives me hope that i will one day also be reeiving my 5th payment as well. i hope and pray that Lb will still be running. There is always something for everyone. Keep up the good work i wonder how long it takes you to be able to reach your payment.

I write short posts and hence need to post many. I need a month to reach.

If you post consistently payment is sure.

Nice, Congratulations.
It encourages me a lot to do more.
Hopefully, I will make it like what you guys did.
🙂 🙂 🙂

Aactive quality posting is the key. Go for it.

It is good that they pay in time. Your post about the fifth payment (from the admins  of literacybase dot com) encouraged me to continue with more passion. Hope I touch the minimum threshold and redeem.

As I have already stated it is a bit slow here but the good news is that they pay.

Glad to know this. This is the best time that we are always preparing to happen to get paid for the legitimate works we are doing here. We are always saying that LiteracyBase is a legit online writing, which pays its members in due time. We dismiss those disgruntled LiteracyBase members who keep on complaining that they're already tired of waiting for their payment requested. They haven't read carefully the notice on the schedule of paying them. It simply says and clearly states that it should be on the 10th of every month.

Anyway, I have also received my second payment last November 11 via my PayPal Account. I requested said payment on the 1st day of November. I knew for sure that I would be paid on the 10th of the same month and it did on the following day. It was not really late but at least I was paid. I am very thankful for the admin and for the rest of the staff who made their work as everyone is expecting it especially on on time payment of the member's work.

Here is the proof of my payment received:

I do not write the way you do. You really write long posts. I do not have any patience. I write many short posts and that is how I reach payout.

It is not easy for me to reach payout here but I have done that five times already (lol)

Happy for you too.
You must be logged in to reply to this topic.