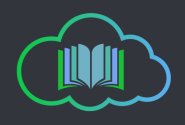 About LiteracyBase
Let's Discuss About LiteracyBase.com, It has been found that people who are new to literacyBase are posting questions like where to start, What to do or they are confused. They want to know, how this site works? So, Ask anything you want to ask about literacybase. Our experience users will help you for getting started.
Please Use Your Own Photos!
Author
Posts

Can the @support do something to remove the uploaded photos from here, so others can not just use it on their posts? I am so annoyed to see my photo in one of the members who used it for his/her post but it is not related to that article whatsoever!

It is outright plagiarism/theft of my personal photo!

I think the best options people can do here instead is use the pixabay and unsplash images. This way the very issue of using personal photo does not come in. We do have some plagiarism issue. And we have to find those members and make them get removed from the site.I know many abusers who are just plainly copying the articles. So surely that can be in such case where you can just get rid of them instead. I don't understand one thing though even after so many cases, why would people still use personal images. We all know there are many those who will use the images of others.

that would be the best solution to remove the media library!

@mahesh, what I meant by personal photos are your own photos. Pictures that you took with your own camera! I failed to put some watermarks in some of it; but I have one, a hibiscus flower, yellow and another red with my name on it. "acelawrites" was etched on the flower, but still another member here used it. It is just fine in one aspect because he/she is promoting my name! ha ha ha!

But a photo of a resort which I took in one of my travels landed also in his/her post which is quite awkward because it has no relation at all to his content about education.

Just like what @michelle said, the admin or @support should remove the Media Library so people can have some sort of protection from people who just copy/upload photos from it!

Why can't they use Pixabay free images?

Exactly, they should remove the media library all together. I hope admin/support listens to our request. 🙂

That's what I felt seeing some of my photos. Abllo copied my original photos and copied the other members' featured photos. He tends to be so insensitive. But I do think time is ticking and be removed soon. Even Shady45 had totally copied my blog's content, the title, and the featured image.

@acelawrites, yes friend, I saw your image photo bearing your name in blog of @zasa, and her blog is plagiarized, that was posted here long time ago by another writer not anymore active here. The photo she uses is stoleb and the blog with your photo image is plagiarzed by this evil woman.

@Cely,yes, I commented on one of her posts that she used my photos. She is a real plagiarizer!
Viewing 9 posts - 1 through 9 (of 9 total)
You must be logged in to reply to this topic.