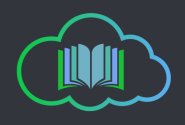 About LiteracyBase
Let's Discuss About LiteracyBase.com, It has been found that people who are new to literacyBase are posting questions like where to start, What to do or they are confused. They want to know, how this site works? So, Ask anything you want to ask about literacybase. Our experience users will help you for getting started.
More ways to earn at LiteracyBase
Author
Posts

Apart from writing blogs and participating in group discussions one can also comment on blogs. We have the 'Blog' tab where you will find the blogs.  One should also respond to comments made there on our own  blogs. Each activity can earn you sometimes one full cent if your comment/response is good and long.  There is the  blog categories where you will find the entire list of blogs.

For this activity I earned 8 cents today.

That is true, there is pay when participate or comment in a blog, but I seldom do it for I felt discouraged. Bog owners never care to reply and say thank you, none. So that might be the same reason to others feeling dismayed on the blog owner that never cares to reply. What is the purpose then? Simple, not only to earn some dollars; likewise, to build good friendly relations to bloggers here is what matters most and ranked second is the earning in few cents.

But of course, not you for the last time I comment on your blog, you replied me, and I was so excited on that reply of yours. I am going to drop by at your blogs to share my thoughts and feelings.

Indeed, we can explore different options- commenting and taking part in "Discussions" like this is also a good option.

I didn't know that option to earn more in LB. Its good you informed us,most especially to us who are New in literacy base.

But its true, as ma'am cely said that our earnings here is just the second priority, friendship we earn is more important.

When it comes to  blog comments and/responses we do not get notifications and that could be the reason why bloggers do not get back.

Interaction develops connections and that I suppose is understood.

I have mentioned that too in my post above that group discussions do help one earn.

It would be nice to get notifications when we do receive comments on our articles but I understand that it does take an extra program to do just that. I do try to get to a few blogs each day that I have time to read. There are a few blogs that I try to stay away from because they simply do not make sense.

We go where we can comfortably common on and   there is enough scope to add a cent or two to your earnings by reading those blogs and commenting. We learn a lot too because most of these blogs are informative.

I think i should do that too. It's is so nice when we get to interact with others. It is an additional bonus for being here – the happiness of interaction.

Yes, agreed with @Dina, interacting at LB not only for money but bring the happiness of interaction too!

Anyway, for the earning from commenting, for the newbies' information, the length of comments will make your earning varies here.

I have a guideline which learnt from other old buddies here, and can be a guide for the newbie here:

Length  earnings(USD)

20 to 30 words $0.002

Less than 75 words $0.005

75 to 100 words $0.01

More than 160 words $0.02

And, for the blog, the length of post will make the earning varies a bit too. Each blog should have 300 words which can bring 15cents earning at least. And, a 500 words blog can earn 18 cents.

Anyway, according to the old buddies' advice, it's good to have 2 blogs with 300 words rather than write a lengthy blog as 2 blogs can earn double of the minimum earning, i.e 2 X 15 cents but a lengthy blog might only bring 18cents.  I think this is a good advice too.

@Ceci That was very informative most especially to a newbie as you have mentioned.

As to my observation to every article that I posted, I must agree with the word count and the accumulated earnings that you have discussed.

So, before I submit an article, I consider looking the word count. It will make me decide if I have to add more information for more words.

Wow there are many ways to earn money here and that includes commenting on other's blog posts, awesome! It might take time for me  to learn or be familiarized on how literacy base works. Glad that someone invited me to join and share my works.

yes, interactions in blogs, forums, whatever way that you can find helps you to earn more but I noticed that if you could write more than 100 words per comment, you earn more
Viewing 14 posts - 1 through 14 (of 14 total)
You must be logged in to reply to this topic.