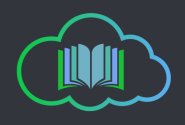 About LiteracyBase
Let's Discuss About LiteracyBase.com, It has been found that people who are new to literacyBase are posting questions like where to start, What to do or they are confused. They want to know, how this site works? So, Ask anything you want to ask about literacybase. Our experience users will help you for getting started.
Is it possible to delete an article form my dashboard
| | |
| --- | --- |
| Author | Posts |
| | I want to delete an article that I have written here. Is there an option of deleting my article from the dashboard. |
| | I'm not sure. I've not yet uploaded even a single blog post here.  But, May I know the reason for taking a decision to delete your own article ? |
Viewing 2 posts - 1 through 2 (of 2 total)
You must be logged in to reply to this topic.