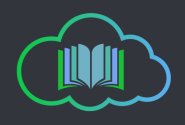 About LiteracyBase
Let's Discuss About LiteracyBase.com, It has been found that people who are new to literacyBase are posting questions like where to start, What to do or they are confused. They want to know, how this site works? So, Ask anything you want to ask about literacybase. Our experience users will help you for getting started.
Goodnews: Message from @Support
Author
Posts

To all bloggers here, hello guys, good news from admin  thru @support. Firstly,  I shared a discussion here if we can possibly reach $100 here a month. Many reacted for the site is so slow in approving the blogs submitted. Many disliked the system or the manner how the blogs submitted are moderated.

I am so surprised this evening here when @support participated in the discussion.

This is the goodnews for all: Admin said that they are working on direct approval system where we do not need to wait for long to get approval of our blogs .

Let us give our happy cheers to Literacy Base @admin and @support. Let us greet them a merry Christmas gift to us al hehehehe. Cheers!!

Images credit by: Facebook and Pixabay

hopefully that it will happen, crossed fingers

Awaiting more news on this one while keeping my fingers crossed.

@kaylar,yes, goodnews to all bloggers here, sooner or later we can have all our dreams come true. It should be done gradually for this site is a baby site. Let us help LB become a stronger site so it will stay with us as long as we still like to be here.

For me, there is no better site as of this time, except Literacy base. There are so many sites some people here mentioned like Tiny Cent, Blogbourne and others, all died .That is the reason why LB does not flatter us with lies. They are so careful in every action they would do to avoid bankruptcy.Those site many writers here joined were on bankruptcy mood. The sites I mentioned here were baby sites, and at first, so hot site hehehe.Many jumped to their conclusion that they were the best paying site only to land to frustrations, no pay and no better platform.

Let us do our job well here. Thanks and take care.

@peachpurple, Yes, friend, let us keep on hoping. Of course, the owners of this site are also doing what is best for their members.When we earn,m they also earn, that is why we need teamwork. That is why I reported the writer here that cheated the site .He might have thought that he can cheat the site. He sent the same post contents in every discussions he joined. His interest is to redeem at the earliest possible time, so he repeat sending the same discussions content two to three times.

Maybe you remember the guy who asked us here help for no matter what he did to redeem, he cannot hehehe. How could he redeem earning in fraud acts. Try to see in your previous posts the person removed here used two names / personas.

No one ever prospers if work done in a fraudulent way. Better slow , but constant.

@PEEUSH TRIKHA, yeah, let us keep our fingers crossed for the one who told me this is @support. He participated in my discussion about the possibility of receiving $100 here in a month hehehe.The admin might laugh on the discussion I posted about that $100 threshold.Instead of discouraging me, show of some encouragement came my way when the Support team messaged me that they are now planning to publish our blogs at the most earlier time.

What I do this time is to write many blogs preparation for the future announcement that our blogs will be approved at the most possible time within the date of submission. In my case, while I am still preparing on what to  blog, I have to keep myself active here in forum , for you know I got payment monthly not big, but at least there is fruit of my labor. Month of November , my pay is $11 earning from discussions only, well I remember 1 approved blog hehehehe.

I am available here only every evening. I have work in the day.Thanks for reading and cheers for the good news!

If we intend to earn much, we have to work out that intention no matter how tired we are to prove to ourselves  that you have the extra stamina to fulfill our daily goal be it here, other site or to our active site. What is important is the desire to prove to the self that as long as we are able and free of work, meaning working after work be utilized  writing blogs on line.

There will be various benefits we can get out of writing a blog. The benefits too, depend on the blogger himself/ herself as to what he/ she wants to happen in his/ her writing. It is not easy to impress the ready, the same way to arts, we cannot all impress the perceivers, for they also have their own preference what to see that delight them. It is the same in writing.

The style of our writing itself tells the readers on the kind of personality that we have.Our writing reflects all about us hehehe. We cannot also cheat ourselves for it is the self to decide what the body owner to write.

Thanks for reading friends.

Anything is possible my friend and it's really good to see that @support as back that up and is going to make such great improvements here on the site. I just wish I could get out of my writing funk and write. These last three days it has been raining none stop at my place on top of being cold. So I have been sleeping in overtime. I guess my body needs it. I really want to write but I don't know where to start. I feel like my writing doesn't reach many people.

I was on a site once, which had 3 categories;  'staff writer'  which meant the person wrote well and their work was published immediately.   'writer' wrote less well but only needed a quick scan, and 'member' whose work had to be read before publishing.

It is possible that outside of perhaps a plagiarism checker some folks can have their work published immediately, another group get a scan, and only one set would actually have to be moderated as is done now.

However there's another point.

Mods need to network the best work under their names.  Very often if you write and you network you are a 'self-spammer' and many sites will either insult you… Reddit for one or toss you one side, like Stumble.

That's really a good news from the admin. I am sure the majority of the members would be so happy and jump with glee. They don't need to wait for the approval of the submitted blog compositions. 🙂

@evilelf, Hi friend? yes, that is right, site admin thru @support team participated in the discussion I posted here , i.e.  if we can possibly earn $100 in a month.Though I know it is impossible, I continue sharing it to get the consensus as to what bloggers are thinking about.

I was truly shocked about the news, at least in the near months,we no longer have problem publishing our blogs here for there is assurance to get published,

I think there are changes to happen here, in case that would be realized.Maybe who to approve our blogs would be the Word Press,plus there is a very strong spam and plagiarism detector this time I learned from Blogjob. I will try to remember the name of that guard.

If my assumption is true, then those who plagiarize will never have their posts published. Everyone  who happens to read this may ay I am wrong and willing to accept my wrong for this is only a presumption hehehehe.

@kaylar,let us wait and see as to how this site manages the on time approval and publication of blogs. You are right, the admin here might change its platform. They might rely on Word Press to auto check spams and plagiarisms. We noticed that this site is always visited by spammers. It is through our teamwork that reaches the spam writers to the ears of the [email protected], thereby, knocking them down.

All I can say is, I am so positive our lives here as bloggers will have a better gain few months from now.

@shavkat, That is very true my friend,everyone here will be so inspired especially if this change begins this month so by next year our faces will be full of happy charms hehehe, via lucky charms of our Feng  shui.In fact, when I learned about this goodnews, what comes to my mind is to write in advance blogs , so I will not be left behind ,LOL. Who never likes better income, none, everyone desires if possible in millions, lol.

By the way, have you redeemed here for your November income? What about in Mylot?  I was able to reach the threshold here and threshold there at ML hehehe, small income but hard earned, so we have to be happy. Pay pal gets richer thru facilitating all on line incomes. How I wished to have business like Pay Pal, lol.

Advance Merry Christmas friend.

Put it like this; it is Tuesday in Jamaica.   I will write NOTHING for this site today, I wrote NOTHING on this site yesterday  because ITEMS I SUBMITTED ON SUNDAY ARE STILL PENDING.

Hence, All of the viral stuff, the events that happened between Sunday and Tuesday are published on Niume and other sites.

So… let's see… if I want to discuss a topic, like the fake American Embassy in Ghana I'll go to Niume… I'll write and post.  Here?  if they ever moderate my 3 items from Sunday?   A recipe I guess.
You must be logged in to reply to this topic.