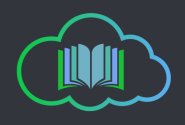 About LiteracyBase
Let's Discuss About LiteracyBase.com, It has been found that people who are new to literacyBase are posting questions like where to start, What to do or they are confused. They want to know, how this site works? So, Ask anything you want to ask about literacybase. Our experience users will help you for getting started.
Goodnews: Message from @Support
Author
Posts

@yasirkamal,That is true, the site admin thru its Support team always listen to our problems especially problems on spammy person that may enter here, problem about our blogging and other problems related with LB.

Let us wait for the time admin would tell us that our blogs take few hours only to be moderated.We better prepare ourselves in case it will be announced so suddenly hehehe.It is not easy to prepare a topic. This time I concentrate more on discussions because I lack time in the day , and I even cannot hitch there in our school for I forgot the password hehehe. Can you teach me how to know back the password of a site? My niece knows it well, she could open a software to check the password, but she is now in Dubai to work as IT programmer.

I wish to bring my lap top everyday to school, but I cannot make it, it is heavy.This is big,plus I have so many subjects to teach from Monday to Saturday, mixed subjects, Algebra,Physics and Calculus. Though it is easy to teach this, but students vary according to their intelligence. Most of the young people in schools hate figures, hehehehe. I both like figures and words.

Thanks for reading. Have a good night from Philippines.

So that's why whenever I post , as I am a newbie here , in a while it will already be published . That's how it should actually be.

@Dina, Yes, you are lucky when you joined here because of the latest platform introduced by the site owner.That was because in the past there were so many spammers here, and others using two names, others submitting plagiarized contents. Yes, their works were published, but the time, they redeemed, they cannot redeem simply because, of course, the site owner is protected by word press and there is also plagiarized detector to monitor or evaluate our work as ours or not.

There are so many here kicked out by the site owner. They just disappear like smoke and that s the implication , members removed from the site. By the way, may I know if you are friends now with @shavkat? I am so glad that there are 4 of us here active from Mylot.The other one is kaylar.

Now that would be more convenient for everyone. It is really indeed a good news. Is it automatic now? Haven't published any blog post yet.

@Rosallie Valdivia, Yes instantly, but there are posts spammy and plagiarized and those who did it cannot redeem. There are many writers here removed by the site admin because of repeated violations submitting so long blogs but contents owned by others.
You must be logged in to reply to this topic.