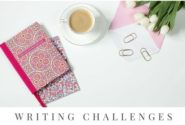 Commenting on posts categorwise challenge
Author
Posts

I first tried it this morning and want to tell you it is easy. If not for the countless thunder and lightning threats that made me close down my computer, I would have done this challenge in a matter of say maximum 3 hours with a few breaks in between.

It was difficult to comment on those categories that went over my head but comment I did sensibly. Your comments should be sensible and add something to popularise those blogs. And yes. In so doing I earning around 6 cents.

Are you ready? Don't worry It is not as tough as the climing that girl in the picture has achieved. y

It should also be not a comment having one sentence only. That is what I observed, there are some here whose comments only have one sentence. I hope not a phrase only.LOL.

@cely That is what I have said in my post. It should be sensible and  be beneficial to the blogger.

commenting in category?

Oh you mean to start from A category posts, read the posts and comment on them?

OK I will try but wouldn't it take a long long time to reach Z?

How many posts had you commented so far?

If 6 cents, does it mean 6 posts or more than that?

Do elaborate further. Thanks

@peachpurple  The last one ends with 'uncategorised' and I have placed a comment on all posts starting with 'A'   It did not take long.

@peachpurple   Longer the comments more will be the earning and I know you are good at it but in my case I wrote short comments and that explains why I ended up earning just 6 cents.

Since no posts have been published in about two days, I am not going to submit anything new until I see that the backlog is clearing up. I decided that forum interaction is not enough right now. So I'm trying to go for the comment challenge.

I'm just getting started on the first few categories. I don't know how long it will take. I guess we shall see!

@ruby3881  You talk too much. Don't you? 😀 Then you are a winner here with comments as,  longer the comments more will be the sound of that jingle in your pocket

@bestwriter I certainly hope so, Grace! But I hope it will also help the site to be getting some fresh comments even on older posts. It will look to Google like there is new content, and may help to counteract any ill effects from there being no new posts here in days.

@ruby3881 – All that techie stuff is not for me and you are good at that too.

I had started from Uncategorized category already.

Although I don't comment all of them, but I do commented on 20 posts already and shared on my FB, twitter

Yup pretty easy, you are right!

http://172.104.9.193/members/ruby3881/

me too, from today onwards, I am not posting any new post , I had been commenting on forums and blogs now.

Earn around 20-35 cents daily.

What about you?

@bestwriter I'm still just learning a lot of it, but I do find it all very interesting 🙂

@peachpurple I think I earned about 20 cents so far but I haven't checked my history to be sure. I'm only about 6-7 categories into it, so far. I stopped for a while earlier to help my daughter with her job search. Now I'm back at it and I want to see how many I can get done before bed.

@ruby3881  I knew you and @peachpurple would do well. I wonder how many times you were put out of class for talking   😀

@bestwriter You'd be surprised at how quiet I actually was in school! I am not much of a talker at all – unless I'm debating, giving a speech, teaching, etc. I write a lot, but it's a very silent endeavour.
You must be logged in to reply to this topic.