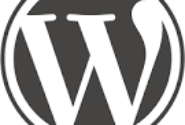 WordPress
Most of the bloggers choose to Wordpress as the most preferred blogging platform. It's a user-friendly CMS and has a lot of developers who offer great free and paid themes, plugins, and supports. There are no doubt people who choose WordPress would love it. So, here everyone can join and discuss WordPress as a powerful, yet user-friendly CMS platform.
WordPress
Viewing topic 1 (of 1 total)
You must be logged in to create new topics.