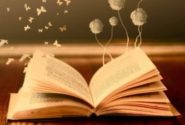 The Literaty Café
This group is intended to gather summaries of books you love reading, old books which are difficult to find and also brand new ones. Feel free to comment on every literary thread created, bringing your views about books you may have read, books you would like to read and also posting advices about what we all should read. Thanks for your interest in joining the group and lets share our inspirational moments with everyone!
The Literaty Café
Oh bother! No topics were found here!
You must be logged in to create new topics.