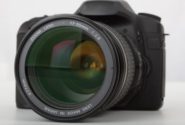 Say It In Pictures
Pictures, as it has been said, are worth a thousand words. Pictures capture the precious moments in our lives from womb to tomb. Pictures refresh the past, enhance the present, and brightens the future. Post your picture for praise, interaction, comparison, treatment, unification, recollection, experience sharing. It should be original.
The Mabolo Tree
Author
Posts

The Mabolo Tree 

This tree plays a very significant in my life or shall we say in our life. It is the sole witness of our true and everlasting love.

This is where I uttered the three little words that have paved the way of our life of what we have today.

The Mabolo tree which stands steadfast as of this writing so goes with our the life what we have had.

Its sturdiness, its strength to endure several weather disturbances and natural calamities, edifies our marital relationship for 44 years.
Viewing 1 post (of 1 total)
You must be logged in to reply to this topic.