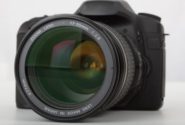 Say It In Pictures
Pictures, as it has been said, are worth a thousand words. Pictures capture the precious moments in our lives from womb to tomb. Pictures refresh the past, enhance the present, and brightens the future. Post your picture for praise, interaction, comparison, treatment, unification, recollection, experience sharing. It should be original.
Family in Action for School Maintenance
Author
Posts

My family led by my beloved wife joined again at the last day of the week-long maintenance of my school in line with the annual Brigada Eskwela initiated and launched by the Department of Education (DEpEd) to prepare the schools in the public both in the elementary and in the secondary.

With the involvement of my family, my humble elementary school was now ready for the opening of the regular classes on June 13.

What did your family did for your old school, @nakitakona13/?

Was it a primary school or kindy school?

Was it closed due to some reasons?

Lack of students or funds?

Do share with us.

here, old schools are usually divert or combined with another school in order to retain the pupils.

@peachpurple, it isn't a closed school. It is operational. It is a complete basic elementary school from kinder to grade 6 level. That day, my family visited my school, is scheduled for the national school maintenance. All over the country, the public schools both in the elementary and in the high school are being maintained by repainting the exterior walls of the classrooms, repairing the broken chair, among others. My family spent a day with such kind of activity as led by my wife.

thanks for elaboration on the event.

Your wife is such a nice lady

Thank you, @peachpurple. I think your hubby is also a wonderful guy too. Rebing whom I fondly call her is very supportive. She knows my weaknesses. She knows my strength. She knows my favorite foods. And almost everything which makes my happy, comfortable, she has them in her mind. I never ever regretted that I have married her. We're happily married for 44 faithful years with 6 grown-up children and 8 grandchildren.

That is such a great idea to have everyone in the community to help maintain the schools. I am sure that it makes the educational process stronger to have so many people involved. I think they should something like that here as well. Maybe more things would get done for the schools. Congrats on such a long and happy marriage and with such a wonderful family. Not many people can say they have been together for that long. I hope you have many more wonderful years with your wife.

@moorgoodie, sure we're doing our best to a wonderful companionship and even to the eternity. We believe that our family could be together forever. We have made a covenant to live for time and eternity as we did our temple ordinance for that matter. Our children have been sealed to us also for time and eternity. We nurture and maintain to keep that covenant as long as we live. We are faithful members of our Church. We have been embracing the truthfulness of Gospel of Jesus for 36 faithful years.

Oh, I remember the brigada eskwela, I am touch that your family is part of that. You really love the school and support the education of children in your place from doing that. I wish there are lots of people that are like you, as well as your family.

@grecy095, we are doing our best to set a good example. We find it actually too difficult to convince the parents, the community organization officers, and even the people in the community to do their part for the maintenance of the school so that it would be ready for the opening of classes. We don't want that the school children will still do the cleaning, the maintenance, and everything for their classrooms. That will only disrupt their classes. More time would be wasted for that activity alone.

Brigada Eskwela has been institutionalized to push through with the regular, annual school maintenance to make, of course, the school concerned ready for the regular classes. In fact, we have an inventory of the particulars on what to do during that week-long activities. We have assigned teachers to take charge of that and also we're involving our PTA officers and parents to make things done during that occasion.

It is indeed fun to have such activity with the family. I also do the same thing during the old days. However, I am not connected to any events or activities lately. Since I am more on working at home. There is no regret even if it is considered a major setback for me.

@shavkat, sorry to hear that. Your absence back home is, I know, never missed by everyone. Time will come that you will be together with your family soon. It is indeed a whole family experience when you are working together with the members of your family in a particular community work or outreach program.

As a father in my own case, I feel proud and happy to lead my own family for such outreach program like community clean-up drive, information drive on strengthening a family, rearing up a family being inspired by the Lord's program as what taught in our Church.

After such community work with the concerted efforts of every member of the family, we have an evaluation. Everyone does his share of giving their faith-promoting experience and everyone is so expressive of their happy, contented feelings on giving service to their fellow beings. My wife and I are also sharing our inexplicable feelings on the supportive job of our family members.
Viewing 11 posts - 1 through 11 (of 11 total)
You must be logged in to reply to this topic.