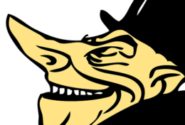 Recycling….
Author
Posts

We recycle aluminum cans and scrap metal. In these ways that we recycle we make money from them as well.  There use to be a place where I use to live that they would even pay you per pound for your old clothes.  I'm sure you can sell things that you don't need to pawn shops and consignment stores as well.

Other ways to recycle and NOT make money that we do are:

1) Using plastic grocery bags for liners in our trash cans.  Some times I use the plastic bags to re wrap frozen food.

2) I recycle old t-shirts or old sock that have holes or are thin into cleaning rags.

3)  I use glass pickle jars for fermenting things in.

4) This summer I'm going to use newspaper in my garden as mulch and to keep the weeds out.

5)  I used a plastic gallon milk jug, poked holes in the lid and now have a watering "jug" for my flowers.

I'm sure there are more things that I recycle that I just do and don't even think about it! 😉

Do you recycle?  How/what do you recycle?

I recycle plastic, glass, paper, and cardboard. Pretty much anything that has the recycle triangle on it. Some of the jars I will reuse for storage or other things. I like to use the parmesan cheese containers for the kids' crayons or markers. They are good for small toys as well or any other small items that you may have. My daughter loves to use cardboard for painting or making different things with. She created her phones, tablet, and laptop out of cardboard. She made some things for her Barbie dolls too. I have used them to do painting projects with for gifts. It is nice and sturdy and can be painted very well. Most times you would not know that it is cardboard.

In my state, carbonated drink cans and bottles can be taken back to the store to get the deposit back on them, so that is nice. There are people in my area that go around on trash days and the day before to find things to scrap and make money. It is not unusual to see trucks loaded to capacity with junk from around the neighborhoods.  I find it amazing the amount of trash recycling cuts back on. Sometimes, I would only have one bag of trash because nearly everything is recyclable nowadays.

When it comes to old clothes and shoes I exchange mine with stuffs like buckets,basins,dirty clothes holder and that helps me save as I do not have to buy those stuff

Your mention of using newspaper as a mulch reminded me of a video I saw for squash pits. Apparently if you dig a moderately deep hole and jam it full of old phone books and other paper, it holds the water in the ground beneath your zucchini, pumpkins, squash, etc. It's supposed to really improve their productivity!

[embed]https://www.youtube.com/watch?v=722C72pMHd4[/embed]

Hmm, I added the video URL through the "add media" button but it didn't seem to embed 🙁

Let me try adding it as a link:

https://www.youtube.com/watch?v=722C72pMHd4

Yes at home we do recycling. My mother separates the plastic bottles and keeps it somewhere at home because she sells it in the market. She earns money from it. That is why when we are outside and drink with plastic bottles, we take home the plastic bottles. We also recycle our food.

I also recycle my dress. I will mix match it just to be able to have something to wear.

At home I would keep tin cans, plastic bottles, shampoo bottles, toilet paper rolls, newspapers, brochures, fliers, glass bottles and mayo jars into separate plastic bags.

Every week, the recycle van would go house to house, asking for recycle items.

I get paid with a few cents for each KG ( LB ).

With these recycle items, I also make use of them by reusing them into something else.

Mayo jars became my seasoning and sauces jars.

Toilet paper rolls and brochures became my son's new toy.

Card board became Bookmarks

Empty tin cans became the pencil holder and coin holder.

Glass bottles, I refill it with fruit juices and apple ciders.

There are many more ideas to share here.

Wait till I get them, OK?

🙂

wow @jodee those are some wonderful ways of making use of waste, you have opened up my eyes to great ideas. i have never thought of using a milk jug to recycle it for watering flowers, that is something new to me also the idea of using old newspapers for mulch in the garden, how o you do that? could you give me some tips on how to go about? sounds very interesting. The rest of the ideas are things that i also do. then there is also another thing that you can do with bottles (plastic) to plant vegetables, tomatoes etc. very economical.

In the Philippines, we term it as there is money in the trash. Every morning or late in the afternoon, you can see homeless people roaming around our small city, picking up empty plastic bottles, aluminum beer cans or soft drink cans. No newspaper is disposed of in the garbage.

They segregated those pieces trash and put them in the separate receptacles. After they weighed them, they sold them to the scrap dealer and went home with their money.

Others recycle the items they gathered in making toys, container for veggies, flowers, among others. Then they're going to sell them and earn a considerable income. In my case, I have recycled used folders into various instructional materials for my teachers to use in their teaching. They're also used in a letter cutting for the title or inscription at the stage for our program. Empty paint cans are also reused for potted plants.
Viewing 8 posts - 1 through 8 (of 8 total)
You must be logged in to reply to this topic.