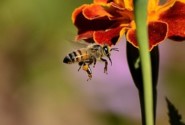 Is it Alright to Post About Payments, or Being Paid Here?
Author
Posts

I made my first redemption last March 29. It was just the first one, because I was not quite active since I joined February 28, 2017. So in the latter part of March I devoted more time here until I reached the minimum payout of $10. I redeemed when it reached $10.11; then I received my payment in my Paypal account last April 12.

I was so happy about it. I do not know if it is not a violation to write about it in my blog. What do you think?

@acelawrites, congrats, this is not Mylot. In group forum we can write without restrictions except copied content.Many are pad here. I also received mine $22. To God be the glory, sad our friend is not yet paid .I hope tomorrow it will be his turn to receive his pay.

Congratulations on your payment. I know how it feels when you are struggling so hard just to be able to finish and get your payment. It may not be easy for many of us but its all about being resilient and being focused and you will get there. In fact i must commend you on a work well done. You actually made it in one month, that's very impressive. I can't even say the same about me because i took a record of two months to get to my payout. But i can understand myself given that i also have another job to do apart from my online works. So keep up the good work and you will be flying high up.

Thanks Cacay, you also received your payment. It is bigger than mine's; but I am so happy to had received it though small. It makes me glad to know this site really pays, which is encouraging!

Thanks Anitah!

It made me so happy knowing that my efforts did not turn futile because this site really pays. It will encourage more people to join and write more blogs or stay longer here. Though I just went a little over the minimum payout, I am happy for that achievement.

I think its totally fine! Congratulations. 🙂 I also redeemed payment few days prior to March & received my payment this month also.

Hi everyone,

I hope it's my turn to recieved my redemption. I already e-mailed the Admins twice already but until today April 17, 2017 I haven't recieved any single cents.

I made my redemption last 29 March 2017 or thereabout and per their own representation we are supposed to recived payment on or before the 15th of every month once you reached the minimum amount.

I'm not sure if the Admins is serious with their own rule.

Thanks Michelle, and congratulations too for receiving your payments. We hope this site stays for long so we can enjoy it too!

Sorry about that, but I hope you can receive it soon. Have you sent a letter to @support to know what the problem could be?

@arnoldcruz I hope you get your payment soon. Do you think it could be the time difference when you redeemed or is your PayPal updated?

@acelawrites Yes I hope this site will be around! I did notice earlier I was not receiving anything for comments, updates but now its working again – I think.

I hope so. I made the redemption a day or two days before the end of March. My Paypal is updated cuz I just recieved payments two days ago from the other website that I'm writing for.

Thanks for your concern and comment Michelle.

@arnoldcruz I hope admin responds to you! Have they been in contact with you?

@acelawrites it certainly is no violation but every site wants member to write about their payment proof or they even encourage them to do so. I don't remember exactly how many times I redeemed here (maybe 6-or 7) and I was paid every time.

congrats to you, I had received mine too.

Although I had never posted any article regarding payments, I think it should be allright if you put in more positive feedbacks about your payment, encouraging newbies to write more and get paid.

Otherwise, you could send PM to admin and ask their opinion

I agree, I don't see anything wrong about being happy of getting paid by LitercacyBase. It is beneficial for LB too
You must be logged in to reply to this topic.