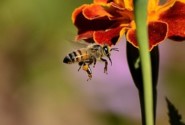 300 word minumin
Author
Posts

I have tried posting an article a few times, it has been over 300 words but it keeps saying the post is too short has anyone else had this issue and do you know how to fix it if you have?

Do you write directly on this site?

Try making your draft on Word Processor, that way you can monitor the number of words already written.

When I first submitted my article, I was rejected thrice.

1st the title was too short;
2nd, the content was less than 300 words (so i checked again what I wrote and found out that it has only 299 words); &
3rd, I did not upload an image.

Please take note too, to fill out all their required info, like the TAGS.

But after that failure, it was a breeze on all my succeeding submission.

Goodluck!

@shelly osborne I think you are missing something or maybe not posting in the editor of the site in prescribed way.

@shelly osborne As mentioned in other replies, write your post in word processor and try again. Check out if all other requirements are fulfilled like tags, image and a long title and hopefully you won't have any problems. 

Good luck!

If you use any text editor that can count the amount of words you write, that would be a good option. Because often we write things and due to space and the dashes it may not count the words properly. So using Word, wordpad and other editors where you can get the wordcount can be good. You have to find out which are some of the other option for you if you are on mac or linux. For windows, there is Word, notepad++ and few other text editors. So you can get the text count this way.

Thank you for all your advice, I did use a word processor to check the word count. I think it was just a glitch as it has let me post today so hopefully it will work from now on 🙂

It could be you forgot to pick a featured image or the title is too short? Read the pink error message.

Glad you are now able to post!
Viewing 7 posts - 1 through 7 (of 7 total)
You must be logged in to reply to this topic.