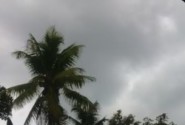 What 2017 movie can you recommend?
Author
Posts

I don't watch movies a lot but I if I have a free time, I sometimes also love watching movies. It's been quite a while that I haven't watched a movie, I'm not updated with the movies released this year. If you have already watched a 2017 movie, what can you recommend and tell us why you like it and what made it a good movie to watch? Feel free to share.

Do you mean Hollywood movie?

Not only Hollywood movie, you can say movie released. So it should be Bollywood, Hollywood and Hollywood.

Yes, any movie that was released this year. It should be a movie that you have watched already and tell us what that movie all about and why you like it.

I think there are not many good yet to be released. I think Moana is one good animated movie if that is something you can watch. There is also Skill island if you want to watch King kong. And there is one more movie which I watched in January, which was named as split. It was a nice movie.Most of the good movies are going to be released in April onwards. So a lot of time upto that point. I'd suggest you to wait and see what happens with the reviews that get posted soon.

I will recommend Kidnapped featuring Halle Berry. I am yet to see it, but the movie trailer is to die for. King Kong (Skull Island) will be another good movie for 2017.

I would say Jolly LLB2. I watched this and good one.

Read good review about Rangoon. I will watch that next.
Viewing 7 posts - 1 through 7 (of 7 total)
You must be logged in to reply to this topic.