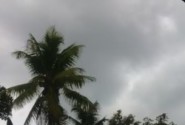 Kurbaan (2009) / My Name Is Khan (2010) / New York (2009)
Author
Posts

I have written reviews of movies and TV shows at various sites around the web. Wrote this article two years ago:  Bollywood Movies Post September 11th.    It's three (3) dramas that really struck a chord with me because it was about the treatment of Indians living in America, post 9/11.

Kurbaan (2009)

WOW! When the guy's wife (Kareena Kapoor) finally realized who she had married … WHOA! I can not imagine being a woman having to choose my loyalty and fidelity in that set of circumstances.

My Name Is Khan (2010)

This film had lighthearted moments, but the subject matter was nothing to laugh about. The main character played by Shah Rukh Khan summed it up the theme of the entire movie with one line: "My name is Khan and I am NOT a terrorist!"

New York (2009)

The lead character (played by John Abraham) was an Indian-American, who had been arrested wrongfully and tortured for suspicion of being involved in terrorist activity. They eventually released him but by that time he was a terrorist! Amazing how wrongful incarceration can transform the personality of an average all-American guy!

This topic was modified 4 years, 9 months ago by Treathyl FOX.

Quite a nice and crisp review of these movies- you seem to love Bollywood movies a lot, and two of these movies had American backdrop!

Yes. My husband converted m to foreign movies. He said American films were boring. We first started renting foreign film videos from the store. But when we got Internet access finding foreign movies online was way easy. My husband got me into watching Bollywood or Hindi movies. We really enjoy them! We like the plot and the music and most of them are "good clean fun"! They rarely have profanity or foul language, unnecessary nudity, etc. You can be entertained without being offended by distasteful script or images. You know what I mean??
Viewing 3 posts - 1 through 3 (of 3 total)
You must be logged in to reply to this topic.