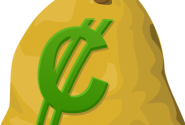 Writing Sites; Learning From Mistakes/Successes
Author
Posts

Blogjob is unlikely to be paying anytime soon.  I have not even logged in there since a long time.

It is very sad.  It was a nice site.  Like Wikinut it didn't have to go down IF steps were taken.

Views and earnings have come to a complete standstill on Niume now. It is really very sad that in spite of all the use of social media, our articles earn so little.

One big problem is that people do not even bother to write 5 lines to accompany their pictures and there is very little quality control. Though they have now introduced moderators but with thousands of posts getting published each month, I don't think they are able to manage it all.

And of course, if the owners/site admins decide to do hanky-panky with views and stats there is very little we can do about it.

I used to spend a lot of time on Niume but now I have little interest left.

It is more manipulation I think.   The point is, for every person who looks, reads, and comments there are those who look, and because the site is open for 1 minute you get the hit, those who read, but don't comment.

If I get comment and  3 hypes… and no hits?   C'mon.   They're playing.

I have also seen so many writing sites close down or stop paying, it's sad because a lot of people have put there time into the site to just get let down. I am currently on Literacy Base, MyLot and Forumcoin which all seem to be paying at the moment, I haven't heard many complaints about them just that they are sometimes slow at paying. I am going to stick with them and hopefully they keep growing from strength to strength

*HOW TO COMPLETE THE QURAN IN RAMADAN.*

The Quran has approximately 600 pages, if you divide it in 30 days, that's 20 pages a day .
You see that's difficult to do, right? But, if you divide it on the basis of the 5 prayers observed a day, it will get easier.
-If you read it 4 pages a day after every Salah in Ramadan then you have completed the Quran.
-If you want to complete the Quran twice, then read 4 pages before and after every Salah.
Imagine if you forward this message how many will benefit and complete the Quran.

One just has to be so careful and alert, so that they don't make the mistake, that many did on Bubblews to be 'owed' 'seven payouts'.   Why keep writing?

I am still working at huboages, I had been there for 8 years, still not giving up yet although the earNing is low.

I hate bubbles the most. They cheated usd$400 for my work and beer money nation cheated usd$15, both sides are doom for cheating writers hard work

Since Hubpages has discontiued the Hubhopping, perhaps things will be better.

Niume has just advised that it will cease paying.  Another one bites the dust.
You must be logged in to reply to this topic.