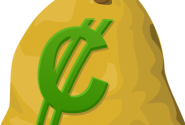 OK Here is a rundown of places I make money
Author
Posts

@ Treathyl FOX  I have been many of the sites that you have mentioned in the article. Some were good in the beginning but are no longer paying now.

thanks for your share but do these sites accept Asian writers too?

Swagbucks do not accept Malaysians, I had tried that.

Can these sites be installed in laptop instead of mobile phone?

Agree. Good in the beginning and either ar not paying or have completely disappeared. Yet. You sign up at similar sites for the same reasons who promise the same revenue potential and you repeat the process and you get paid. Go figure!

Why can't all the sites be successful? They're all supposedly doing the same thing!

Answer: Site Owners/Management.

Hey! It can't be the members. The members want it to work!  Right?


yah some site owners pay you once twice but after you go longer to them they will not pay you. thats what i heard a lot!

Nowadays I am most active on these three sites:

I have reviewed all these in detail on my blog Dawnwriter's Blog but it is a slow process and a lot depends on how much time you can spare but all these sites pay promptly and have been around a long time.

I have an account on MyLot too but somehow I lost interest in it.

Oh there is still quizbook. Earnably, I remember that, but maybe the site is not accepting my country that is why I am not active. I have lots of site but sadly I cannot do it all because I am too busy. I have Forum Coin, Adiphy, Grabpoints, Twitchfollows, Ayuwage, LiteracyBase, Niume is a ghost town because of poor views, Humanatic, sometimes I am in Mylot.

Well I use an App named Slide, which pays for running and sharing Ads appearing on the mobile screen.

Dawnwriter  – The Quizbook link is misdirecting.  FYI.

Thanks I dont know why this happened. If anyone is interested, here's teh link to Quizbook again.

Thanks I dont know why this happened. If anyone is interested, here's the link to Quizbook again.

You're very welcome. Lots of times I go back to my old posts and find bad links and the only thing I can think of is: "Who else visited, found the bad link, and didn't tell me to fix it?" It would have been appreciated. I try to do it for others.

Visited your link. This site sounds like fun!! Will check it out. I might get one of my kids to do this. They need extra pocket change.

I greet you. I will be glad to know more about the app slide. Could you please tell me more about it?  Thanks

Most of these sites do not work for residents outside the UK and US. I have tried times without number but all have failed. I cannot in anyway lie because of money and cannot denounce my citizenship over such. Thanks for the info. We shall keep working with sites like Literacy base that accommodate foreigners like me from Nigeria.
You must be logged in to reply to this topic.