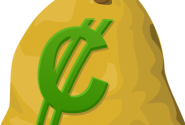 My First Goal Here This Month , To Write Blogs More
Author
Posts

What about you? What is your specific plan in this site? I realized that the more we write blogs, the more our income to rise. It is true that our earning here is so slow, but at least, there is payment unlike in those hot blogs hot for the time it was created and and died so suddenly after few months , after payment was distributed. The site owners lack mathematics and statistics for release of pays.hey were not able to use some mathematical computations as to how much is the possible index to their releases, brainless.

That is why , I prefer here and felt no worries about being alone writing blogs here straight for 4 days just to reach the payout and to fulfill the goal I told to myself that each month here, I must redeem. When I wrote blogs here successively, I realized that we can easily redeem. All I want to do from this time on is to write blogs. I also feel the joy searching in the net, developing what I searched and posting them them ere.

I hope you too realized that it is easier for us now to reach our goal here for the approval of blogs are  instant.

I am not sure if I am again ready to produce more blogs or articles for any single page on the internet. Maybe I will invest to practice better commenting and better communication, maybe sharing posts of other writers is a better solution of earning in my case. I am not a good writer anyway. My family needs are growing increasing by every single day, so my time is almost non-existent for my writing endeavors. For now, I have to bare teh needs of my children in front of my own and have lots of patience in that field. I can't promise anything because that comes the first. the family.
I am not eager or interested in participating or joining in any hot new blogs or places. What I have now will be my basis for much of this year until its end. I might come back to the idea of my writing during the summer, but not right now. Now I have no need to seek out new excitement.

@Your Seldom, Hi freind? I been looking for you for I haven't seen you for so long and now I feel happy to know you are back for few minutes. By the way, when I wrote this discussion the revenue here was still so slow.This time, I am happy to tell you that the moderation is instant, meaning once you submit a blog, right away it is approved and paid. That is the reason why I successively visit here and post blogs. I am not always in ML you know, I feel bored there writing too short jut interaction though the basis to earn, but I to write long blogs. I am not anymore active there in the site where you are also in.

What I like i  LB is ,we are independent.We can write solo and paid even without interactions. This is lie Blogjob site. Thanks for dropping by,m somehow, you may read my reply.Take care.

I have partially started to write more blogs. What encourages me to write at least 2 to 6 blogs a day? It is the fast moderation that encourages me to write blogs here daily. despite I am so busy in school in the day, but in my mind some preparations on what to blog. I always do research on line to get idea about a topic that may be liked by the viewers or readers from the media sites where I usually share my blogs.

I am so happy that my friends had read my blogs and got info about the different foods that reduce weight, foods that prevent memory loss, foods that prevent high blood sugar, high blood pressures and more. We can help others through our blogs that are based from our research. I am indeed happy especially on the veggie so powerful to prevent memory loss, that is Rosemary which until now I have not found in our super markets and malls.

I almost reached the redemption again for the month of January.I hope that I can achieve my goal to double my income so that I will be happy on valentine's day. I am going to buy moist cake during valentine's day for my family and the money I would happily spend will be from my salary here in my blogging. I let all my income on line accumulate in my pay pal.

One time , my accumulated money in pay pal reached $790 and I was indeed happy to withdrew it and transferred my earning to Union bank, pay pal affiliated bank in Ph. I hope that I always have the courage and inspiration to write more more blogs for that is the only way to see the figure moves fast.

I dismissed the other site MK for never had I redeemed there, no humans there to interact and share with thoughts and feelings. There are almost 6 of us thre hehehehe, that is why hard to redeem, so I better quit there useless.

It's good to hear/see that I'm not the only one who gets bored for want of a better term, writing some place where there's no interaction and no feedback. I enjoy writing just to get ideas on paper, but if there's no one to interact with about those ideas there leaves a hollow feeling in my chest that the ideas weren't worth even being looked at.

Last year, i used to write two blogs daily, i could redeem $10 in a month, but now with slow internet speed, it takes me two months to reach $10

@peachpurple, Hi peach? Sorry to hear about your internet service. Mine too so slow, but I keep on adjusting it by clicking the internet access to make it a little faster. This time. when our blog is approved right away, better write two daily.You just save your blogs and have them released everyday. That would entitle you to the usual redemption.

There are so many bloggers here no longer active after they joined BB and TC though these sites shut down already. I hope to see you here. I missed my friends here I met in BlogJob. I hope your internet be fast soon.

Yes, auto approval works better for us. I do not have plans as such, but I know that I need to accelerate and find ways to write more even with the constraints I am having.

@PEEUSH TRIKHA, Hi friend? You may want to follow what I am doing so that I can submit blogs daily. These are the things I am doing everyday: Every time I go to wok, I read some posts written in billboards. I got one title I saw there and use it as my blog time. The title was Anger Is Temporary Insanity. I had based my blogs title from there, then when I arrived home, I developed them impromptu and select some matching images in Pixabay . I match the Blog Tile with Image so auto knowledge.I modify my blog into five to six paragraphs so they would reach to 800 to 900 plus words. We are writers we know well how to expand our writings hehehe.

Then always have with you a small notebook for there are times our mind is very productive and it just flashes good topics. That is what I am doing everyday I write more every Sunday at least 5 blogs, the only day I am vacant the whole week.

Also comment your own blog for the earning is higher than in discussion i forum, unless, like me, I am writing long discussions in forum so I can have at $.20-30. I think you notice that I write longer discussions ,and that is the secret to enjoy being here.It is just a matter of patience and endurance.

Ever since I joined here I haven't written a single blog, I guess my heart is still not into writing again ever since B has gone. I want to write again but I'm focusing more on interacting with fellow members of literacybase even though only a few respond to comments on blogs post and more on the group forums. Hopefully soon I can begin to blog again. 🙂

Glad to be able to write 2 blogs daily now.

The internet speed is getting better.

More motivated now

@peachpurple, Hi peach? How are you friend? This is to inform you that Mykites shit down and did not release my payment and so with others, so bad no info from them.They just shut down.

By the way, yes, true there is auto submission of blog this time and earn better than before. Last month, I earned $20 here, I hope to triple it this month, I hope so I will be happy with what I am doing hehehehe.

@cely you seem to be really active here, I haven't thought about writing blogs but think I'll give it ago as I love writing!  Do you reach your cashout target of $10 every month?

I've just been responding to posts in the forum but will take a look now at the blog section.

@mayameen Meftahi, yes friend, I am always paid. Last month , I redeemed my payment of $20 . I am waiting them to send the pay through Pay Pal. Anyway today is Monday here in Philippines and theirs Sunday, I hope to see email from pay pal telling me I have payment sent through them PP. Thanks. By the way, if it happens to me again deducting me, I won't anymore waste my time here.
You must be logged in to reply to this topic.