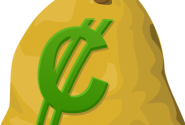 Got the Payout Email from LiteracyBase!
Author
Posts

Hurray, all my hard work and persistence finally paid off. I received an email from Literacybase signifying that I have been paid.
Its nice to see Online sites fulfilling their commitments. And I am the one who would like a steady rate with certainty rather than promised higher rates with uncertainty.
So I plan to share more stuff here, including more story series.

Congratulations. It is the first payment that evades us but once you get there rest is smooth. Hope to see more payment proofs from you

@PEEUSH TRIKHA, Congrats friend, I feel what you feel. That was also my feeling the first time I received my first pay here.It seems my heart was jumping for gladness especially that time when  I had problem of my pay pal. It took me days to resolve my problem.That was about the mismatched between  my email add I presented here the time I applied. It was another email,not affiliated with my pay pal.

After it was resolved, I immediately I applied my first payment. I already had received three payments here and hopefully next month's redemption, I will want to triple my earning here. I am going to write multiple blogs. I have almost 3 weeks Christmas vacation and I have to grab the time I am free to know how much is my maximum capacity to endure to achieve more. I only have $11 I claimed this month, not bad for this is the minimum requirement to redeem.

Once again KUDOS TO US ALL!

@lovern Indeed before the first payout at any site, one is a bit apprehensive which is normal. You have made great strides and indeed doing good here. And I will like to see your stories here, as I myself love writing and reading stories.

@PEEUSH TRIKHA, Hi friend? Thanks for your message. Yes, true that is the feeling if paid, nice and so bad if not paid if a site is black and white.We only know a site on closure if payment requested is not granted. Yes, true, I am so consistent here and do best for myself hehehehe. I enjoy writing , This is my passion . I feel life lacking or something missing cannot write.That is why, I no longer aspire to venture to other sites because I am contented here. I am happy to have been here and write anything without restrictions in forum. 

By the way, you may want to read my stories here. You might like them hehehehe.They are all about love.There is also a story there about my love life. I will be glad should you have extra time and to read by short story. Do tell me your feedback after reading. Thanks and I promise to read your blogs too. Take care.

@lovern and you can also share some of your stories on G+ or Twitter, where I can read even from my mobile.

@PEEUSH TRIKHA,Thank you, but I already forwarded those stories when  was in Blogjob. I have my own site their in Blogjob.BJ has 40 affiliates and all those stories were sent to some of them.I have submitted here short stories approved by LB. Those stories were not published in the other sites only here. They were also shared to Facebook, Twitter, Pinterest, LinkedIn and others.

I plan to write a new short story and I may publish it here next week. I am so excited now for next week will be our Christmas vacation almost three weeks. I am going to utilize my vacation writing blogs. I want to know how much I would earn if I am going to submit at least 3 blogs at two days interval.

Since it takes us days to wait for the blogs to be approved, better try to submit intervally and have the vacant day to do some discussion sharing in forum.

Thank you.

@lovern I hope that you will utilize the Christmas time for writing some excellent blogs.

It's official!  Received my first payment from Literacy Base, January 10th, as agreed.  Now I can confidently tell others, based on my own actual experience, about another social blogging community that does what they say will do and pays you!!!

@PEEUSH TRIKHA, Thanks and congrats friend . Yes, I did utilize my time writing here 5 days before new year strikes hehehe. I was alone here and was able to hit the payout more. I still lack some figures at the end of December. What I did, I write 7 blogs a day hehehehehe. We can have $2 if submit at least 7 to 8 blogs a day, We can only consume 2 hours submitting them and commenting as well as to our own blogs too ; we need to speak out for we will be paid and so others follow.

Congrats. Let us redeem together next month. I hope to hit $30 or more next month.

helo friend i am so inspired with your blog i with to have my own but no problem since i can also create my own. I jst have joined literacy base a month ago and somedays but i see great progress i hope with time and persistence i will be able to make a handsome amount of money. Thanx am Joseph From Tanzania

Congratulations to you both for attaining the minimum payout thats nice. It actually feels so good to be able to get to that payout point. Sometimes it may feel like its taking forever but it does come to be a reality. I often felt discouraged when i was getting closer to the finish line , and i would sometimes just feel tired but i actually pushed myself when i saw people posring their payment proofs here, that motivated me even further. It may be hard but its worth it. Lets keep going and all shall be well. I just started on my second round and i am hoping to do my target prettu soon can't say when but am working on my second pay and i will make it happen. Congratulations again.

This time, it is very easy for us to redeem because of the new platform of blog submission.It is is right away moderated unlike the other months when we have to wait for 24 hours or more. This time, it is pretty sure that many can redeem next month. By just submitting 4 blogs a day entitle us to earn $1 and that is better for we only consume few minutes for that, that is if, you already had written in advance your blogs, which I am currently doing. Yes, I am preparing all my blogs before the evening comes, and my only time to appear here , as having work in the day.

Kudos to al. There is nothing impossible under the heat of the sun if we only follow what we believe right.

Question…. how exactly this site works? ive been using niume.com and they pay you for views… but in here i cant seem to find how the pay thing works… help? 😐✌️
You must be logged in to reply to this topic.