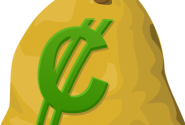 Get $1.5 Per Lead Or Sign Up.
Author
Posts


N Nu has an Online Affliate Program that will pay you money once you led anyone from anywhere worldwide to Sign Up for a free account to them.

N.NU is a website hosting software. Nowdays, the system does not offer a permanent free hositing, but it offer 30 days for a free premium trial. Once you have created a free trial account, you will get access to the whole system up to 30 days, after there, you will get another 30 days for free. When 30 days end, you will be disabled from editing or posting any page or post, but your site will remain active forever. Believe me, I have tested it. So you can use this chance to recommend them and earn money to buy a premium or withdraw your money at any time. Just follow the following simple isructions.

1. CLICK HERE TO SIGN UP a free website, no credit card required.
2. Once you have an active free website, vist http://www.example.n.nu/admin/recommend.php page; (NOTE: Replace "example" with a your subdomain you registered at step 1 above.
3. Here you will find yor special link and banners.
4. Publish banners or share link to anyeone or to social networks, if they Sign Up through your link you will get $1.5 (USD 1.5). It will be emailed to your inbox if you need it at the moment. CLICK HERE TO START FOR FREE.

---

Be benefited with more. . . . .

*. Pay per Click Program – Earn 10 cents per click per visitor

*. Pay per Sale Program – Earn 5% sales commission for LIFE!


Thank you. It's difficult to stay online for hours to get only $1.50. I have a paid job on a casual basis. It would be nice to earn, as well, doing online writing and freelance.  Thank you for the effort and time you've put an effort to give us useful information.

Great information mate, its hard out there without such info.

cool dope stuff will surely try this one. Thumbs up bruv

I've never really thought of trying Affiliate networking. Nice information you got will surely try it. Online working is surely a broad land of fruity businesses. We all just need a breakthrough business to spark a great living standard. Its great you shared your business. It's going to help a lot.

This sounds different from what I have known particularly a web hosting. This one has two benefits offering. One is web hosting and the other one is affiliate. Its trial period is one month or 30 days. This is actually the first time that I have heard this. I have been using blogger platform for my several blog sites and it is free. I use Go Daddy for my web hosting. I don't think if this is good for I haven't read any review about this web facility on web hosting. As of now, I have a second thought to consider it or not. Anyway thanks for sharing this info.

Join this peer to peer helping hands today and give a testimony tomorrow please I repeat please if you know that you are not ready to join Dont click on the link or if your mine is telling you scam please leave it for people that want to join once you enter please do not wait for any one what you will drop is

Your account name
Your account number
Your phone number
Your bank name
If you have email drop it but if Dont have no problem
As I earlier say if you think that it is scam then leave it for people that want to join to join
But if you want to summon your self courage I will only tell you to do it because it is helping a lot of people https://chat.whatsapp.com/6krxxboxShR3a484GQfPOF

I love that I think it cool

Once sign up what is the minimum to withdrawn

Once you lead one sign up, you will get $1.5 USD and you can withdraw it as soon as you get it.

That's good but it's hard to get some leads now a days. I've been affiliating before but it doesn't work for me, so I keep on learning some skills in order to get another opportunities. Thank you for sharing!
Viewing 11 posts - 1 through 11 (of 11 total)
You must be logged in to reply to this topic.