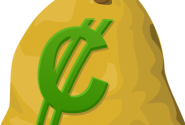 Get $1.5 Per Lead Or Sign Up.
Author
Posts


N Nu has an Online Affliate Program that will pay you money once you led anyone from anywhere worldwide to Sign Up for a free account to them.

N.NU is a website hosting software. Nowdays, the system does not offer a permanent free hositing, but it offer 30 days for a free premium trial. Once you have created a free trial account, you will get access to the whole system up to 30 days, after there, you will get another 30 days for free. When 30 days end, you will be disabled from editing or posting any page or post, but your site will remain active forever. Believe me, I have tested it. So you can use this chance to recommend them and earn money to buy a premium or withdraw your money at any time. Just follow the following simple isructions.

1. CLICK HERE TO SIGN UP a free website, no credit card required.
2. Once you have an active free website, vist http://www.example.n.nu/admin/recommend.php page; (NOTE: Replace "example" with a your subdomain you registered at step 1 above.
3. Here you will find yor special link and banners.
4. Publish banners or share link to anyeone or to social networks, if they Sign Up through your link you will get $1.5 (USD 1.5). It will be emailed to your inbox if you need it at the moment. CLICK HERE TO START FOR FREE.

---

Be benefited with more. . . . .

*. Pay per Click Program – Earn 10 cents per click per visitor

*. Pay per Sale Program – Earn 5% sales commission for LIFE!


Thank you. It's difficult to stay online for hours to get only $1.50. I have a paid job on a casual basis. It would be nice to earn, as well, doing online writing and freelance.  Thank you for the effort and time you've put an effort to give us useful information.
Viewing 2 posts - 1 through 2 (of 2 total)
You must be logged in to reply to this topic.